New Feature Alert.
We have some exiting, new things to share:
Custom naming of KPIs
Do you want to rename "Conversions" to "Number of Sales" ? You can do it. Just hit the presentation tab in the KPI settings and overwrite the default title.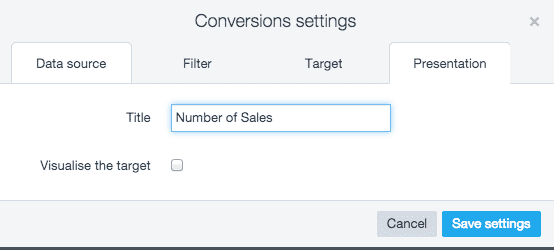 Filter on conversions/goals
Our conversion and goals KPIs/widgets had ALL the goals. But maybe you want to report just one Conversion per KPI (and rename it, see above). It's now possible.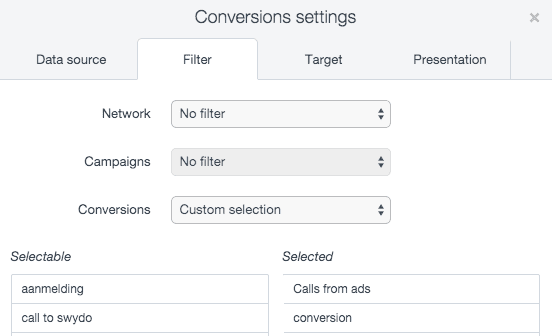 Screenshot Widget
Automatically include an up-to-date screenshot in the reports with the new Screenshot widget. Just give Swydo a URL and we make a screenshot the minute we make the report. Handy for reporting a certain landingpage, the competitors page. Be creative and use this fun, new widget.