At the brightonSEO Paid Social show, e-commerce specialist Filip Janczak will round up the most effective ways to promote your YouTube channel with social ads. Here he reveals some of his key takeaways in this chat. Find his YouTube slide deck here.
Tell us about your topic, Boosting your YouTube channel performance with social ads, and why you chose it.
When deciding conference topics, I give 10 options, and YouTube is always on the list. People often need help advertising on YouTube and getting those views and subscribers. For example, they launch a product and want to pre-promote it without revealing the real product – that's when social ads shine. I will show several examples of how we have achieved some excellent results with social media for YouTube channel promotions, and let me tell you; it's just not as simple as creating social ads. There is a whole lot of thinking that goes into it.
One piece of advice for folks learning the ropes?
Facebook Library is my go-to place for research. The easiest thing you can do is go to Facebook Library, check what your competitors are doing, find a gap, and fill that hole with your ads. You must do what nobody else does, especially on a tight budget. For instance, I work with many gambling brands, and most have the same strategy. They promote similar offers, but if you want to win the game – you need to shock the system. Do something totally different and offer something that nobody else is.
What presentations are you most interested in attending/speakers you are most interested to hear and why?
I don't go with any expectations. I like being surprised. The way brightonSEO is structured – there are so many topics covered both on the main stage but also at the fringe events. My tip would be not to look at the titles that interest you the most – if you go for something totally opposite, you'll be delighted at how much you learn. You'll discover ideas you may have never thought of. And talk to people!
What's your advice on the multi-channel mix and bringing it all together.
Connecting all the channels is important. You need to help the algorithm learn about your brand and your YouTube channel, so all the mediums start helping each other. Let's say we create a video about T-shirts and ask people what colors they like the most on social media. And there are only three colors they can pick from. If they're not going to watch the video, they have no idea what they are answering about, even if they see comments stating colors like green, blue, red yellow.
If they start coming up with different colors, they didn't watch your video. Simple things like that, but it helps with algorithms on YouTube because people start following you, they watch a bigger portion of your video, and they start commenting. And as long you can communicate for all the channels and through the landing page channels in unison – you should be fine. I have seen brands create a gamified landing page where for every action, you get an entry to a competition. That's also a good approach because people must interact with you at every channel to get an extra entry. They don't have to, but if they do, they have a bigger chance of winning something. It's about communicating on all the channels and especially louder on the free social, organic channels.
What kind of content do you see working on YouTube?
Experiment with shorts, and test the length of your videos. Have both shorts and longer versions available on YouTube. Use shorts as an introduction to your longer videos. Make sure that the content is unique to your brand and your brand identity.
What are the five apps you use daily and why?
Apart from all social channel apps, I use:
Slack – Mainly for communication with my team and clients.
Asana – To manage daily tasks, set goals, create a checklist, and track all in-house and client activity.
Calendar – I use the calendar app on my phone and sync all business and private calendars to keep track of time and make sure I don't miss any important business meetings, as well as make sure I allocate time for my family and don't miss anything.
Canva – To create graphics on the go on my mobile and desktop. It's a great graphic tool that is very handy.
Grammarly – To keep my grammar in check and proofread my messages and articles.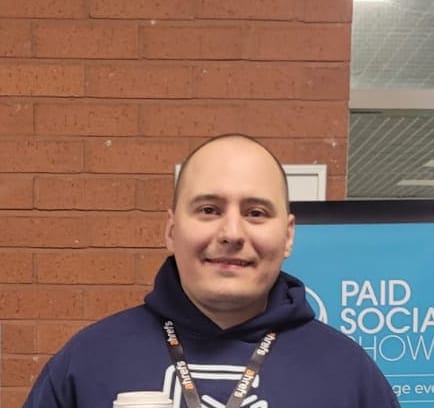 Analyzing, optimizing, and tracking your YouTube campaigns is now easier than ever with Swydo's YouTube integration. Go on, try it, and give your YouTube performance a much-needed boost.