Data Analyst Eda Salihoglu knows how tricky it is to do client reporting well. In her upcoming talk at brightonSEO's MeasureFest, she will share actionable insights into what makes her reporting successful. Here's Eda's data storytelling slide deck.
Tell us about your topic, How to be a data storyteller, and why you chose it?
Throughout my career, I've seen agencies struggle to create reports covering clients' requests. It's easy to get stuck on minor details and forget the big picture, which matters most regarding decision-making. A simple structure in the thought process behind reporting can help build a link between the creator and reader of any report. I want to remind everyone that we can all apply our storytelling skills to our work with minimal effort to build useful and guided reports.
Could you give us an example of how you used this strategy to help one of your clients? How did you go about it?
We used to have lots of back and forth with one of our clients every Monday when we sent over their weekly performance report; we never seemed to answer the right questions, and they weren't even reading the entire report. After having an open discussion about their requirements, I realized they're happy as long as they can get the gist of the information fast, along with actions off the back of all the factors that play a part in the performance. I formatted the following week's report to follow the structure of a very simple story just as an experiment which halved the report's length. Not only did the client not mind the new report size, but barring 2 questions, they didn't need to follow up! I recommend it to everyone creating reports frequently ever since.
What presentations are you most interested in attending/speakers you are most interested to hear and why?
I'm excited to see the Friday keynote speech on AI in marketing, as its impact is much bigger than expected. Sam Oh's talk on automated link building is definitely one I want to catch; knowing how tedious a process link building is, I'm curious about how we can streamline it. Anything to do with No-Code sounds very interesting to me as I think that's where the industry is headed, so Abhishek Lakhera's session is one to keep in mind.
Do you see any trends specific to PPC reporting in 2023?
For the last few years, most brands and agencies have begun looking at Search as a single entity that gets its input from PPC and SEO separately. I think this trend is here to stay as there's an undeniable link between the two, and the more interconnected their strategies, the more robust their individual performances. I believe most brands will continue experimenting with keyword match types, especially in PPC campaigns, so I hope to see simpler reports on their performance that aren't too granular.
Who are your go-to people/ resources for beginners in digital marketing?
I would recommend Google's own training courses, courses by Hubspot Academy and Copyblogger, for those who want to have a basic understanding of what digital marketing is and how its reporting works. Access to the GA Demo Account is quite useful, so playing around with it and inspecting site structures in your own time can also help build a foundation.
What actionable tips would you like to share with folks about client reporting?
It's okay to experiment with different kinds of reporting and get client feedback before pursuing one structure consistently! Metrics and dimensions crucial in one industry might be irrelevant for another if their overarching objectives differ. Hence, it's very important to understand where the clients are coming from. I recommend preparing reports manually throughout the experimentation process at the very start, and switching to more automated reporting methods once you're clear on what the reports should consist of. Even after you switch to using automated sheets or dashboards, I feel it adds value, including a small commentary detailing key insights alongside screenshots of graphs and data tables that clients can get on their own.
What are the top 5 tools or apps you use daily and why?
I use Notion often to keep track of the projects I'm working on and their timelines. Looker and Tableau are always on the go, as I have multiple dashboards running on both platforms and need to check if any of their connections are broken. PgAdmin is my GUI tool of choice to confirm all the automated data tables are up to date and to perform ad-hoc data validation. I use Slack to communicate with my team internally and Microsoft Teams to reach clients, so I ensure I'm available daily.
What advice would you give yourself when you first started digital advertising?
Always stay inquisitive and keep asking questions! This is such a dynamic field it helps follow accounts and attend relevant conferences to stay informed. Do not be discouraged when you make mistakes or the feedback you receive is more constructive than positive – there's no better way to learn. Digital advertising is vast. Try to get exposure to as many different areas within it as possible before concentrating on what you ultimately want to build a career on. Most importantly, enjoy this fast-paced environment!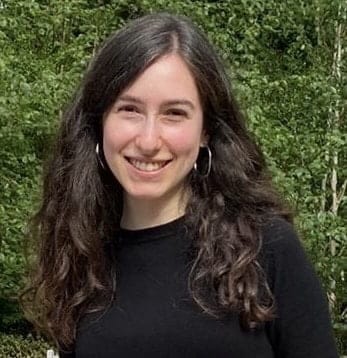 Eda is an industrial engineer turned digital marketing professional who is the Data & Analytics Manager at Kaizen. Her proficiency with numbers and attention to detail has strengthened her skill for interpreting and visualizing data efficiently and coherently to not only add significant value to reporting methods but also easily draw actionable insights.
Tell data-driven stories with Swydo. Bring your marketing data together in one platform to create comprehensive client reports. Start your journey here.