Japan-based Rio Ichikawa is a product manager specializing in CRO and UI/ UX. She shares the tips that have helped her optimize her company website and techniques she has used to achieve those results in her brightonSEO talk this April. Here's Rio's CRO slide deck.
Tell us about your topic, How to maximize your website's conversion rate, and why you chose it?
I will share my experience optimizing my company's service website and increasing its conversion rate from six percent to nine percent. I will discuss the various tools and strategies I used, including heat maps and Google Search Console, and elaborate on the changes we made to the website's layout, content, and call-to-action buttons. Overall, my presentation is aimed to showcase the importance of Conversion Rate Optimization (CRO) in improving website performance and driving business growth using our case study and hands-on techniques. My key takeaway is don't rely on trends but talk to your customers.
What presentations are you most interested in attending and why?
I'm particularly interested in talks that provide practical knowledge and use cases. While I haven't had a chance to review all the presentations and speakers yet, I'm hoping to gain some insight into how to apply what I learn to my own work. Practical knowledge is what people are looking for, and I'm excited to hear about real-world examples that can help me improve my work. Of course, I'm open to all kinds of talks, but my main focus is gaining knowledge I can use to drive conversions.
One tip for Conversion Rate Optimization?
It's hard to tell about trends in CRO because there is no definitive trend compared to SEO. However, people are focusing more on UX and improving the quality of content and user experience on their websites. I enjoy analyzing websites using tools to get insights and better answers. I'm a huge believer in talking to users, customers, and clients and looking at competitors' websites to find the best practices than following generic trends. Therefore, my approach to CRO is to gather a lot of information and improve the user experience.
Another tip is to focus on your branding. Reaching out to customers and creating a good reputation for the service is crucial for getting more users and building trust. A good brand helps in making a promise to the customers about what they can expect from the service. It holds the company accountable for it, ultimately leading to more conversions and better CRO.
Your go-to people for gaining knowledge about digital marketing?
My company has many experts and influencers who have published books and spoken at conferences on topics such as Google Analytics and Search Console. So I easily have access to experts in-house who I approach in case I need help. One of them is Kenichi Suzuki.
What are the top 5 tools or apps you use daily and why?
Microsoft Clarity: To gain insights into user behavior and identify areas of a webpage that require improvement. While we have developed and offer our own proprietary heatmap tool in the Japanese market, I generally do not use other heatmap tools. However, for those looking for an easy and low-budget option to get started, I highly recommend Microsoft Clarity as a must-have tool.
Google Analytics 4: To monitor conversions, sessions, and all the significant KPIs
Google Optimize: It's an AB testing tool to identify the most effective layout for a webpage, resulting in higher conversion rates. It's simple and free. However, with the upcoming sunset of Google Optimize, I am now considering switching to VWO.
ChatGPT: To get some ideas on copy text, sentences, and page structure.
Twitter: To stay informed with the latest developments in SEO and AI fields. Specifically, I follow DataChazGPT and The Rundown AI for news related to AI and Lily Ray for SEO-related information.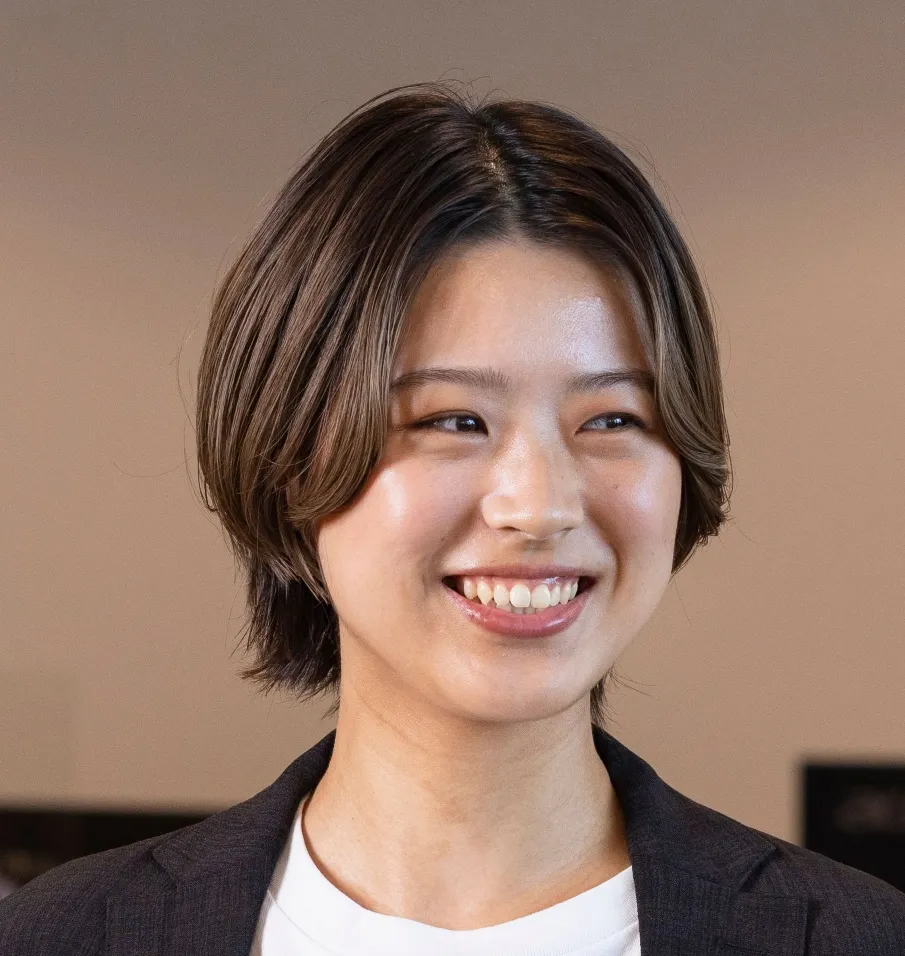 Rio Ichikawa is a product manager at Faber Company. She believes that CRO and UX are not about how many techniques you know or how many tools you use. It's all about how deep you can dig into your users' insights.