We're very excited about Swydo's latest data source integration with parent company DialogTech, the world leader in call analytics for marketers and agencies. With this launch, users will be able to leverage the combination of DialogTech's actionable marketing analytics for inbound calls and Swydo's platform to measure, visualize and optimize ROI for every channel.
View Marketing Analytics On Inbound Calls
DialogTech now integrates seamlessly with Swydo to provide detailed analytics on inbound calls in your Swydo reports. Use insights from DialogTech and Swydo to optimize your marketing to generate the most clicks, calls and customers.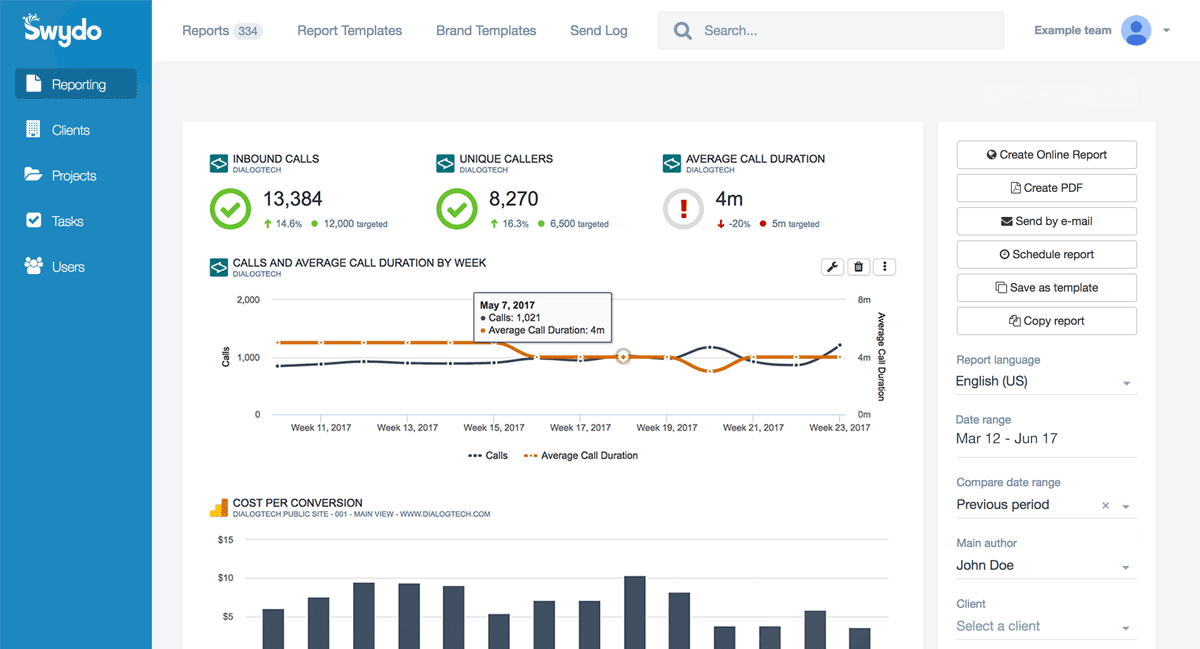 Complete Attribution From Marketing Source To Sale
Understand how your marketing programs drive calls by channel, campaign, ad, keyword search and other interactions.
Track website visitor activity before, during and after the call to optimize experiences to increase calls.
Improve personalization, ad targeting and conversion through caller data profiles, including geo and day/time of call, as well as analyzing actual conversations for actionable insights.
Optimize marketing ROI through attribution and understanding which leads are more profitable in order to replicate and drive more revenue-generating calls and sales.
Read more about how adding DialogTech call analytics data to your Swydo reports and dashboards provides a complete view of online and over the phone marketing performance. Need help setting up the integration? Contact support at your convenience!