Love or hate it – if you're a digital marketer, you cannot ignore it. With the Google Analytics 4 migration clock ticking fast, we have UK's leading digital marketing agency MD and brightonSEO's Measurefest speaker, Farhad Divecha, shedding light on the must-have GA4 reports for all SEOs. Here's an updated slide deck to go along with your reading.
Tell us about your topic, 10 must-have GA4 reports for all SEOs, and why you chose it?
I'm very acutely aware that everybody's being pushed to move to GA4, and I'm acutely aware that many people are unhappy about that. They find it very, very different and fairly challenging. I have also seen much information and misinformation about GA4 and its workings. I know it's quite a powerful tool, but you've got to understand the system and make the most of it. At BrightonSEO, I will specifically uncover GA4 reports for SEO, show how to set them up via GA4 + GTM, explain insights to be gained from those reports, and discuss actions that SEOs can take from those insights.
How's your experience with GA4 been?
Personally, I really like it. I think it's way more powerful than Universal Analytics. I say this because we have been using Facebook Pixel for much longer than GA4, before it even existed. Facebook Pixel has so much flexibility in what you can measure and how you track conversions and important actions on your site —moving to a similar event-based model with much more ability to track important parameters and get flexible reporting is a step up.
One piece of SEO advice for folks learning the ropes?
The most important thing any SEO can do is look at the data and start realizing where they're already — getting organic placement rankings and traffic — compare that to what they want to achieve and understand why that gap exists.
Look at the traffic you get from certain non-branded keywords and understand what stops you from getting that traffic on the keywords you want to rank for. Usually, that's a very good starting point, so understanding what's working in some ways is also understanding what is not working. It lets you figure out how to reach Point B from Point A.
What presentations are you most interested in attending/speakers you are most interested to hear and why?
I remember looking at the list and thinking there were some really interesting ones — topical conversations about equality, embracing diversity, and how people can put their genuine, authentic sleeves forward. There are a couple of AI sessions that I'm looking forward to. And, of course, the SEO topics because it's fascinating to see how deep some people get into it and try to reverse engineer the algorithm.
What has been your core mantra in driving your agency forward?
I think there are two things. It's incredibly good client support and a laser-sharp focus on growing internationally at scale. We set ourselves up for some high client support targets within the company that we insist everybody meets. So when a client asks us for anything, we have to respond within four hours, and if it takes a little bit more time, we have to start working on the solution within 12 hours. We aim to deliver most solutions within 48 hours. Where they want tweaks, where they want things changed, where they want an opinion, where they want advice, that sort of stuff is resolved very quickly. That's why our clients stay with us for as much as 10 to 12 years. The agency average in the UK is a bit more than one year. Yeah, so it's a massive difference for us. We believe in always taking a step back, looking at the bigger picture, and delivering on the impact.
What are the top 5 tools or apps you use daily and why?
Apart from the obvious platforms (Office 365, Meta Ads, Google Ads, DV360, LinkedIn Ads & TikTok Ads), I personally spend time daily using:
Unyte.ai – Our marketing mix modeling tool
Google Analytics – To track traffic & online actions for us & our clients
Adobe cloud – For all things creative
Swydo – Reviewing daily activity reports for my team
SharpSpring – Our CRM and marketing automation tool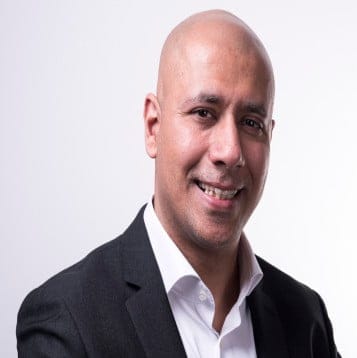 Farhad is MD of digital agency AccuraCast. He advises corporations on their analytics and data strategy, and is passionate about using technology to improve performance marketing.
UK's leading digital marketing agency trusts Swydo with their client reporting. You can too! Start your journey here.