Facebook is a key way local businesses can connect directly with and attract audiences to their business. It can help you effectively reach the target audience most interested in your products or services.
However, with the ever-changing Facebook algorithm, it can be challenging for businesses to connect organically with their consumers without running local business ads.
This article shares three important steps to set up a local Facebook ad campaign for maximum ROI.
1) Pick The Right Ad Objective
Picking the right ad objective is the first step to create a Facebook ad with a high ROI.
You have eleven marketing objectives to choose from, based upon what you want to accomplish with the campaign. These objectives help you align your business goals with your ads. Here are the various Facebook ads objectives to choose from:
Brand awareness: This is an incredibly useful ad objective if you are introducing your brand to a new audience.
Messages: This ad objective will encourage your target audience to use Facebook messenger to contact your business.
Store traffic: This will help drive people around your geo-location to your physical store location.
Traffic: Drive traffic to a specific web page, app, or Facebook Messenger conversation.
Video views: This objective will help you get more people to see your video content.
App installs: To get more people to see and install your app.
Lead generation: Used to attract new prospects into your sales funnel.
Reach: Reach a wider range of your target audience with your ad.
Catalog sales: Use this objective if your goal is to drive more sales by connecting your eCommerce to your Facebook to display your product catalog.
Conversions: This ad objective will get more people to carry out a specific action on your ad. It could be to subscribe to your website, buy a product from your website, send a message, etc.
Engagement: Use this objective to get greater attention to your Facebook post content. It will increase the number of likes, post engagement, etc. on your Facebook ad.
Basically, the idea is to choose a campaign objective that is in line with your business goals. Also, note that Facebook divides these objectives into conversion-oriented and exposure objectives. The difference between these two objectives are very clear.
Conversion-oriented objectives are best for encouraging purchase or visits to your websites. You will pay for every action users take on your ad.
Exposure-oriented objectives best for businesses trying to increase traffic and views. With this objective, you'll pay for the number of impressions the ads receive.
2) Create An Ads Funnel
Next, create an ads funnel that will effectively lead your target audience down your intended path to conversion.
You can create different ads funnels for your ad, but we will take you through creating an eCommerce ads funnel.
How To Create An eCommerce Ads Funnel
eCommerce ads funnels are easy and straightforward to create, and perfect funnel to leverage if your local business sells products online. This funnel aims to direct traffic straight to your product page, so your target audience can make a direct purchase.
Identify your target audience: First, you need to determine the kind of audience you have, and the type of audience you hope to guide down your ad funnel. If you don't have an audience, it is fine to start from scratch.
Segment audience into cold, warm, and hot audiences: Next, you need to categorize your audience from the top, middle, and bottom of the funnel (or cold, warm, and hot). Cold audiences are people who have never interacted with your local business before. Warm audiences are people who have interacted passively with your business. In contrast, hot audiences are people who interact actively with your local business.
Match content to each audience segment: This step entails matching your ad content to a specific funnel level. For example, your hot audience will be the right target for eCommerce ad funnel to push direct sales. This is because they are familiar with your business, and they already know what you offer.
Define how the audiences move in your funnel: After matching your content to various segment audiences, you can now set up your ads to track who takes action on what content.
Use a CTA: Add a call to action to your sales funnel. For your eCommerce funnel, a 'shop now' CTA will suffice. However, this would depend on the action you are trying to get your target audience to take, so keep that in mind.
Retarget people who abandoned carts: With this step, you create a robust sales funnel and increase the conversion rate of the ad.
Ways To Target Local Audiences With Your Facebook Ad
It will be remiss to create an article on Facebook Ads for local businesses and not tell you how to incorporate geo-targeting in your Facebook Ad. Basically, with your local business, you want to use your ads budget efficiently by only showing your ads to people in your geo-location who could be interested in your product or services.There are a number of ways to geo-target with Facebook. Whether you decide to go with Facebook's mileage radius option, or country based option, do your research before settling on a choice.
3) Optimizing Your Facebook Ads
Finally, optimizing your local Facebook Ads will help you get the best return on your investment. So how do you optimize your Facebook Ads to get the best ROI out of them? Test, test, don't stop testing.
Test your ads from the moment you run them, and after they have run. One significant ad optimization test is called an A/B test.
An A/B test works by running two different ads simultaneously and comparing them against each other. This test aims to pinpoint various changes in an ad that could increase your ad's chances of achieving your desired ad objective more effectively.
How To Run A/B Tests To Promote Local Businesses On Facebook
When creating ads for an A/B test:
First, create multiple versions of your ad. This is to test them simultaneously against each other.
Ensure that in each version of your ad, only one variable is different. For example, if you are testing the headlines, use a different headline in each version of your ad, but ensure everything else is similar between the two ads. So when you measure each ad's outcome, you know the reason for the difference in the ad conversion rate.
If you are trying to cut costs, however, you can test two different ad variables simultaneously. Multivariate testing is another way to save costs. It works by testing more than two different ad variables simultaneously. However, some marketers say this method uses more time and money than focusing on a single variable.
Important Variables To Test In Your A/B test
Headline: The headline of your ad is the text at the head of your Facebook advert. It is the first thing your target audience sees when they come upon your ad. So, to a large extent, it can motivate them to click on your ad.
Image: Another variable to test for on your Facebook ads is your image. Your image gets your ad noticed. Ensure that you are only using images that could potentially appeal to the emotional side of your target audience. By doing this, you draw their attention.
Call-to-action: Your CTA is a very important variable to add in your A/B testing because not all CTAs achieve their intended goal. You want your CTA to be persuasive, entertaining, and increase your chances of customer conversion, so you have to test which kinds of call-to-actions your audience responds best to.
Landing Page: Your landing page is essential to convert people that click on your ad to customers. It would be best if you didn't underestimate the importance of a great landing page as a local business or marketer.
Use Facebook Pixel To Measure Conversion
Facebook Pixel is a piece of code businesses can add to their website to help them measure their conversion. This is a great idea for businesses as it can also help you optimise and build your customer base.
You need to install Facebook pixel on every page of your website. Learn more about Facebook Pixels for your local business.
In Conclusion
Creating the most effective local Facebook will help you reach your target audience faster. But don't get discouraged if your Facebook ad doesn't convert right away, you need to keep on testing your ads to find what works for you. Use these three steps to get started, keep your eyes on the metrics, and constantly test new things. This is the best way to promote local business on Facebook.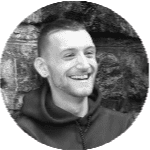 BIO:
Frank Hamilton has been working as an editor at essay review service Online Writers Rating and an author at Best Writers Online. He is a professional writing expert in such topics as blogging, digital marketing and self-education. He also loves traveling and speaks Spanish, French, German and English.