Guest blogger Diana Akroyd shares straightforward tips to ensure your clients' websites benefit from improved search rankings and campaign results in our mobile infused web.
April 21, 2015 was not the day that Skynet became self-aware, but for website designers and website owners, it was indeed Judgement Day. That was the day that Google unleashed their new mobile-friendly search ranking algorithm. Dubbed "Mobilegeddon," the change signaled the beginning of the search engine giant's push towards a more mobile friendly web.
For website owners, the need to develop a more mobile-friendly website is now more important than ever.  Websites that aren't optimized for mobile will suffer greatly in search rankings and PPC campaigns, which in turn will impact your client's online marketing efforts, and ultimately, their sales.
There's nothing that clients appreciate more than knowing that you're looking out for their best marketing efforts; so if you have mobile-focused campaigns that you believe could be performing better, see if their website could use a mobile facelift.  Start by checking out Google's Test My Site Tool.  After you put in the website URL, it will crawl the site and identify those areas that need to be improved, then send you a full report of those areas so that you can consult with your client.
In addition to the information the Test My Site tool will provide you, there are a number of ways you can help get your client's website on the right track:
Focus On Simple Designs
Sure, intricate patterns with loads of different colors may look great on computer screens, but remember that the entirety of your website will be viewed on a much smaller mobile screen.  In this case, less is definitely more.  Minimalistic designs and neutral colors are going to yield a far greater user experience than a more intense, intricate layout.
Optimize Image Sizes
When it comes to mobile-optimized websites, oftentimes less is more.  At the risk of losing some content, you'll want to crop your images down to an optimal size to be viewed on a small screen. This is especially important for sales and advertising copy, as well as your online marketing efforts. There's no sense running a campaign if it sends people to a website they can barely read.
Don't Use Flash
Aside from the fact that Flash isn't supported on Apple products, Flash is a clunky program that eats up a lot of speed, leading to increased load times.  Users are increasingly less forgiving of websites that take too long to pop up, so avoid it at all costs.
Use Standard Fonts
A mobile website is not the place for Comic Sans, or Broadway, Non-standard fonts are distracting, unprofessional, and frankly, an eye-sore on a 4.5" screen.  In the spirit of keeping your mobile-website simple, keep your fonts standard.  You'll decrease load times, look professional, and won't scare off customers!
Use YouTube Videos
YouTube videos are an excellent source to provide a lot of information in a small amount of space.  Because YouTube videos can be posted to a website at a relatively small size and don't autoplay, they are not only aesthetically pleasing, but they don't bog down your website, either.
When All Else Fails….
If the above tips leave you starting at the screen like a deer in headlights, and you don't have someone on your team to tackle the task, hire a freelancer that specializes in web and landing page design.  Bringing on a freelancer is a tremendous investment in your client's website's future – and it will make you look like a hero! Your client's newly optimized website will load faster and be more compliant with Google's algorithm.  Over time, the investment will pay for itself in increased traffic and revenue for your client and a happy client for you.
Bio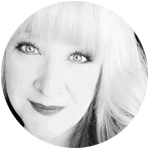 Diana has over 20 years evolving experience in sales and marketing and is the Founder and CEO of iDigital Marketing, a boutique digital marketing agency and Google Premier Partner that specializes in Search Engine and Social inMedia marketing and SEO strategies and implementation for a wide range of clients both nationally and internationally.  Diana's strength lies in her ability to connect and collaborate with her clients, and she truly believes that while we are well into the digital age, maintaining core values of honesty, integrity and good old-fashioned customer service will never go out of style. Connect with her on LinkedIn or her agency on Facebook.