Marketing plans are an inalienable part of developing a successful campaign. Digital marketing agencies often assist brands in creating marketing plans that they would use over a month, quarter or year with a purpose to improve their presence on the market, outrank competitors, etc.
Because marketing plans are usually created for the long-run, they require precision and accuracy, which cannot be achieved without data analytics.
Incorporating data into a marketing plan helps bring forward numerous benefits, including:
personalizing customer relationships
finding marketing channels for each level of the campaign
improving cross-channel visibility
optimizing sales funnel
making campaign predictions
Incorporating data analytics into a plan is a difficult task since marketing data constantly gets updated in real-time, and, as a digital marketer, you constantly need to be in contact with your clients to make sure they get the results they expect. Besides, marketing data usually comes in big volumes, making it hard to sort and properly incorporate it.
To make it easier for you, we'll take a look at how you can help your clients write and develop a data-driven marketing plan that takes into account your clients' marketing needs.
1. Discuss Marketing Goals With Your Client
Before you sit down to do data analytics and incorporate it into a client's marketing plan, it is important to discuss with them what they expect from this plan in the first place.
Setting well-defined goals for your marketing plan will help you better understand what data will need close attention and how it will be analyzed and monitored.
There are several aspects that you need to discuss with your client to set goals for a data-driven marketing plan:
Business objectives. Discuss with your clients what outcomes they expect from a marketing plan, as it will influence the data included in it. For example, if your client's goal is customer retention, the scope of data included in the plan would be a bit different compared to sales growth and other goals.
Target market. A data-driven marketing plan also needs an analysis of the market besides the internal data coming from your client's company. So, you need to know precisely what your client's target market is because it will impact the attainability of their marketing goals.
Target audience. The data on audience demographics and psychographics is the golden standard in building a good marketing plan. The KPIs that you will include in the plan will be closely related to the audience data, so you need to discuss it with your client before the plan is ready.
Marketing strategy and channels. For the executive summary of a data-driven marketing plan, you need to know how and where you will get the data from.
Apart from that, it is also important to get your clients to understand the necessity of data integration into a marketing plan. They need to have a clear idea of the impact of data analytics on their marketing efforts and which benefits it can bring them. Having your clients on board is crucial to bringing the data-driven marketing plan into action and achieving tangible results.
2. Get An Effective Reporting Tool
One more step that you also need to figure out before writing the plan is how you will collect and analyze this data. In other words, you will need a tool that will help them keep track of this data to bring your marketing plan to life.
That's why implementing a good reporting tool is a must. This is a software you will use to collect and manage data from different sources, both online and offline. Then, this data can be used in demand-side and supply-side platforms to optimize sales with targeted advertising.
What Are The Benefits Of A Data Management Platform?
Besides making your marketing plan more data-driven, the implementation of a reporting tool has other significant perks:
Centralized data storage. A reporting tool collects and stores data in one place, making it easier to extract and analyze it. Besides, if your client is going to outsource some marketing initiatives, for example, content creation to thesis sites, you can share the access to the reporting tool and enable them to get the data they might need.
Easy access from different devices. This feature will help your employees track the KPIs of the marketing plan easier because they will be able to get real-time data updates at any time.
On-demand reports from different sources. If you're using different marketing channels, for example, social media, Google ads, and email marketing, you can use the integrations in your reporting tool to get weekly or monthly reports describing the performance of these channels in detail.
However, one of the biggest perks of implementing a reporting tool is its ability to help you significantly increase revenue by making your marketing plan more targeted.
Apart from the above-mentioned benefits, a reporting tool can help you tackle large volumes of information, as it improves targeting by collecting first- and second-party data.
First-party data – describes behaviors, actions, and interests of your client's audience.
Second–party data – includes first-party data from your competitors. You get it if you purchase it directly from the company that owns it.
With the help of such a tool, you collect and keep all this data in one place. Later, when developing your marketing plan, you can use it to analyze and expand your audience, improve the precision of your targeting, and even discover new audiences. These benefits can potentially improve the reach of your marketing campaigns and increase your revenue.
3. Set A Goal For Each Marketing Initiative
Now, we're moving to writing a data-driven marketing plan.
Depending on the overall goal of your client's marketing campaign, your plan will have different objectives – boost sales, increase brand awareness, get more traffic, and so on. For each of these objectives, there's already some data that can help you make them more detail-oriented.
For example, if your marketing plan is to boost the performance of your Instagram content, one of the objectives in your plan can be focusing your strategy on the data describing hashtag performance.
As you know, hashtags also carry a significant amount of data that describes their popularity. Here's an example of data mined from #sales, with its weekly and monthly popularity:
Source: Hashtagify
If the objective of your marketing plan is to improve the performance of your Instagram content using hashtags, then your plan should describe all hashtags and KPIs for each of them based on their performance data.
How To Set The Goals For Your Marketing Plan Correctly?
Using data to write a detail-oriented marketing plan is one thing, but it's not enough to help you set the right goals. Data is merely an instrument indicating the areas for improvement.
A strategy that can help set the right and precise goals for your marketing plan is called SMART. This is an acronym for the five main characteristics of effective goal-setting:
Specific – a good goal targets a certain area of improvement.
Measurable – a smart goal has indicators of progress.
Assignable – there is a team behind the goal, which helps bring it to life.
Realistic – a good goal is oriented at the resources available to the company at a given time.
Time-related – a smart goal always has a deadline.
When describing each of these characteristics for the goal of your marketing plan, you can use data as a tool to achieve more precision.
For example, if your plan is to improve the performance of your Instagram content with the help of hashtags:
specify how hashtags can solve this problem based on general statistical data
measure how each of the hashtags can improve the visibility of your Instagram content based on their performance
choose people responsible for the implementation of the new hashtag strategy based on their qualifications
realistically evaluate how much time is needed for the hashtags to bring tangible results
set deadlines for this strategy based on weekly and monthly performance of each hashtag
As you can see, the SMART model can help you make your marketing goals more realistic, but adding data analysis will also make your goals more precise.
4. Involve The Data From Your Target Audience
An important part of every marketing plan is defining the target audience. The description of a target audience persona is usually done to make the marketing campaign more targeted. However, using data at this point can improve targeting even further.
Here's how.
As you know, to develop a target audience persona, you need to provide the following details:
Background details. What is the name of your target audience persona? Where do they work? What education do they have? What is their marital status? Do they have children? Are they the decision-maker in the family?
Demographics. These metrics include age, gender, location, language, ethnicity (optional), income, etc.
Job position. It might be relevant to include the job position and the job level of your buyer persona, especially if your target audience is in the B2B sector.
Identifiers. What interests does your target audience persona have? What hobbies are they involved in? How do you communicate with them?
Goals. What does your audience persona want to get from your product/service?
Challenges. What's keeping them from achieving their goals? How can you help?
These are the stages of describing your target audience. At each of these stages, you can involve data to make the final result more precise.
For example, when describing the demographics of your target audience, you can use social data from your social media channels.
Social data is information collected from social media users that often describes their age, gender, language, location, and also includes some feedback data. This is big data, collected and organized by social media channels.
When defining the demographics of your target audience persona, you can use this data to see who is already following you. Here's what this data looks like on Facebook:
As you can see in this image, Facebook offers age and gender distribution of all the followers, as well as location and language data that you can use to describe the demographics of your audience.
Also, you can use this data to determine the most active segment of your audience that can later become the target audience in your marketing plan.
How To Use Data To Determine Audience Behavior?
A detailed marketing plan always includes a step-by-step description of a customer journey. However, there's always a problem to predict customer behaviors at this point. Data analytics can help you with that.
For example, one of the behaviors that data can help you identify is when your target audience usually consumes content. Identifying this behavior is especially important if the main goal of your marketing plan is to produce and distribute content.
Where can you get this data?
The answer depends on where your target audience usually consumes your content. For example, if it's Facebook, you can perform data analysis using the insights from your audience's activity log:
If you want a more general overview from different channels, you can use your data management platform to get information on your audience's activity.
How To Use Data To Identify The Right Channels?
Another important issue you can encounter when describing your target audience is the channels where you will target your audience during your marketing campaign.
Data analytics can help you study each of the channels that interest you and then make an informed decision about the ones that you will use during your marketing campaign.
You can start with general statistical data. For example, if you are interested in using Facebook in your marketing campaign, statistics can help you study the general age and gender distribution data, which you can then compare to your audience's demographics:
Source: Statista
For a more specific data analysis, you can use your data management platform that can collect insights from your WordPress website and from your email subscribers. You can also compare how active your followers are on different social media platforms and then use this data to determine one or two social channels you will use in your marketing campaign.
How To Use Data To Help Build A Sales Funnel?
If your client's goal is to write a marketing plan to acquire new customers, you can help them build a data-driven sales funnel. Then, at every stage of the sales funnel, you will need to use specific audience data to make it more targeted.
Let's take a look at the three main stages of a sales funnel and what data you might need to optimize them in the marketing plan:
Awareness. Here, you might need to apply the data on customer purchase motivation, which is related to their unmet needs. Specifically, you can take the data from the target audience persona that describes their objectives and challenges.
Consideration. At this stage, you will need to optimize your sales funnel with data regarding the channels, which the target audience uses to learn about your client. This data will affect how your client will build their promotional efforts.
Decision–making. For this stage, you might want to take a look at the data on the factors that determine the audience's purchase decisions.
As you can see, data analytics can not only help build your client's audience persona from scratch but also optimize the sales funnel and make overall marketing efforts more targeted.
5. Track And Analyze Each Campaign
Lastly, when you already finished drafting your marketing plan, consider the KPIs that you will use to track all the goals and objectives.
Here, using data-driven solutions is essential because data will provide an objective look at your marketing efforts in real-time.
Using data management software will help you collect and analyze this data in one place. For example, Swydo's data monitoring solution provides a regularly updated report with all the important data broken down according to different KPI's:
It is important to have access to such reports in real-time because it gives you an opportunity to monitor all your marketing efforts and fix any issues as they occur without any serious impact on your marketing campaign.
Over To You
Writing a marketing plan requires a lot of insights that you can get from data analysis. This data can help you measure your client's goals more precisely, get a better understanding of their target audience and its behaviors.
As a result, data can help you write a more detailed marketing plan and make your client's marketing efforts more focused.
However, it is important to have your client prepared for the integration of data into your marketing plan. Make sure you discuss with your clients their business objectives and expectations and set clear goals. These goals will determine which information you will need to build a data-driven marketing plan.
Besides, the reporting tool that you will get to analyze the data plays an important role in writing an effective plan. You'll need a responsive and versatile tool that allows ongoing reporting monitoring to help you keep track of the data in real-time.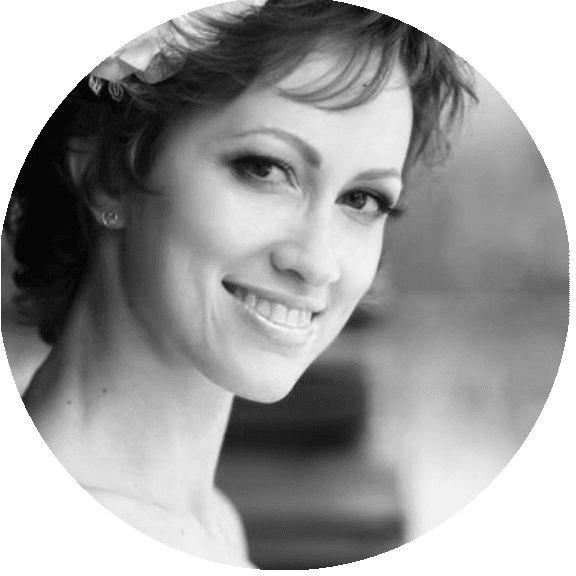 BIO:
Daniela McVicker is an editor at Essayguard. She is passionate about technology and is always excited to share the latest information available on the market. Daniela is fascinated by technology evolution and is constantly keeping an eye on corporations to check so that she can be the first to spread the news when a new product is launched.