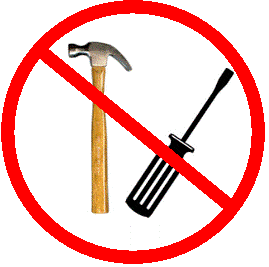 PPC keywords are vital to success. There a lot of posts out there that give you the top 5 tools to spy on competition, or the top 8 keywords tools, but I want to share with you some PPC keywords research tips do are tool-less.
Google the keywords.
Just Google them and look at the SERP's. New keywords out there?
Trade organizations.
Go to the website of trade organizations. Read the articles, posts and maybe they have a forum.
Trade magazines.
Read trade magazines. Read the articles covering the industry.
Job descriptions.
Job description are a great way to get new keywords, since the are composed with care and must explain the companies products and USP's.
Interviews.
Just interview the experts and ask them how they would search.
Industry reports.
Are there industry reports? They must be full of good keywords.
Competitor websites.
How does the competition describe the products and services?
Print ads/articles.
Print ads should not be ignored by online marketers.
Brochures.
Are there brochures, leaflets etc?
What's your idea?