In this final part of our Demystifying GA4 series, we recap what we've covered, outline the current timeline, highlight some changes since we started this series, and give some further resources to help you carry on your GA4 journey. With just weeks left now before Universal Analytics stops collecting data, getting to grips with GA4 is essential. So why not take advantage of our special offer to all Swydo customers for 10% off each ticket with code 'SWYDO10' on our 6-week GA4 Immersion course.


GA4 Recap
The overarching aim of this series was to provide reassurance that the impending sunset of Universal Analytics is not bad news, despite the initial panic in the industry when it was first announced. It is an entirely new and different product from Universal Analytics, and as a result, there has been a steep learning curve for those of us familiar with "the old way".
However, that learning curve is more than worth it once you realize how much of a leap forward GA4 is in the modern analytics landscape. It presents an opportunity for brands and agencies to be better informed, more privacy-conscious, and ultimately make better and faster decisions based on the advanced features offered by GA4.
In this series, we have covered:
How to set up events for tracking GA4 conversions (GA4 data collection), then we looked at how to customize reports in GA4 (native GA4 reporting) to make them more meaningful for your business, in turn helping you quickly find the data you need to make good decisions. And most recently, we moved beyond the GA4 interface to look at building GA4 reports in Swydo (exporting GA4 data to use elsewhere).
To wrap up the series, it's worth recapping the current timeline for Universal Analytics and covering a few things that have changed in GA4 since we started this series.
We've also tackled some of your most common GA4 questions in this recent webinar with Measurelab and Swydo experts you might want to check out.
GA4 Timeline
Now two terms are being used that are important in terms of the timeline; sunset and turndown. Sunset refers to the point when new data will stop being processed, and turndown refers to when all users will lose access entirely to the Universal Analytics platform.
Sunset for standard (i.e., free) Universal Analytics properties is on July 1, 2023.
For 360 (i.e., paid) Universal properties, with a current order, this is extended to July 1, 2024. 360 Universal properties without a current order will not receive the extension and will stop processing data on July 1, 2023 (the same as Standard Universal).
​​Turndown is the same date for standard and 360 properties. Everyone will lose access to the Universal Analytics user interface on July 1, 2024.
For Standard UA properties, between the date of sunset and the platform turndown (so July 1, 2023, to July 1, 2024), you will still have your existing access roles and be able to query historical data and reports in the user interface. You will also be able to export your data.
This timeline still leaves plenty of time to export historical Universal Analytics data if you need to, but as mentioned in the very first article in this series, we advise you to consider how much historical data will actively be used and for which purposes. Exporting and storing all your historical data will involve some effort, so this shouldn't be done just for the sake of keeping it.
Top 6 Updates You Should Know About GA4
GA4 will also continue to evolve as Google invests further into this technology. In the time since starting this series there have been many updates, including the following highlights:
The long-awaited introduction of custom channel groups 🙌
Item-scoped custom dimensions.
The ability to modify and create events using regular expressions.
Making data-driven attribution (DDA) the default – first-click, linear, time-decay, and position-based models will be removed from September.
Introducing a counting method setting for conversion events, allowing you to choose either once per event (recommended) or once per session (legacy).
New custom funnel reports, allowing you to define your own funnels and measure how many users drop off between steps. Also, a new user purchase journey report, showing drop-off between each step in your purchase funnel, from starting a new session to completing a purchase.
We're really excited here at Measurelab about GA4 and we hope that this series has helped you to feel excited about it too. There was a lot of confusion and uncertainty when the news initially broke that Universal Analytics would be going away but the pace of change with GA4 combined with the fact it is purpose-built for modern analytics requirements (privacy conscious, suitable for web and app, leverages machine learning and uses a flexible, event-based data model) make it a powerful tool for marketers and agencies alike.
As a final sign-off on this series, just two more suggestions to help you carry on your GA4 learning journey and stay on top of updates.
Final Thoughts and Resources
Firstly, we've mentioned our own Measurelab GA4 immersion cohort training throughout this series and we truly believe this is the best way to learn GA4 in detail. This course is run over 6 weeks, with a mixture of videos and other training materials to consume in your own time along with a live session every week. This format allows you to digest and practice the learning material between sessions and also to learn alongside – and from – the other peers in your cohort. Swydo customers can avail of our special offer of 10% off each ticket with the code 'SWYDO10'.
We recently conducted a webinar with Swydo on GA4 Reporting Simplified and you can watch the replay here. It offers expert insights on what we think the transition entails and answers some of the common GA4 questions.
We would also recommend you bookmark the resources included in our analytics resource round-up. This list includes community forums, official Google help guides, social media groups and individuals to follow as well as our recommended podcasts and industry events.
Good luck on your journey forward with GA4 and if you would like independent analytics advice at any stage, please reach out to us at hello@measurelab.co.uk.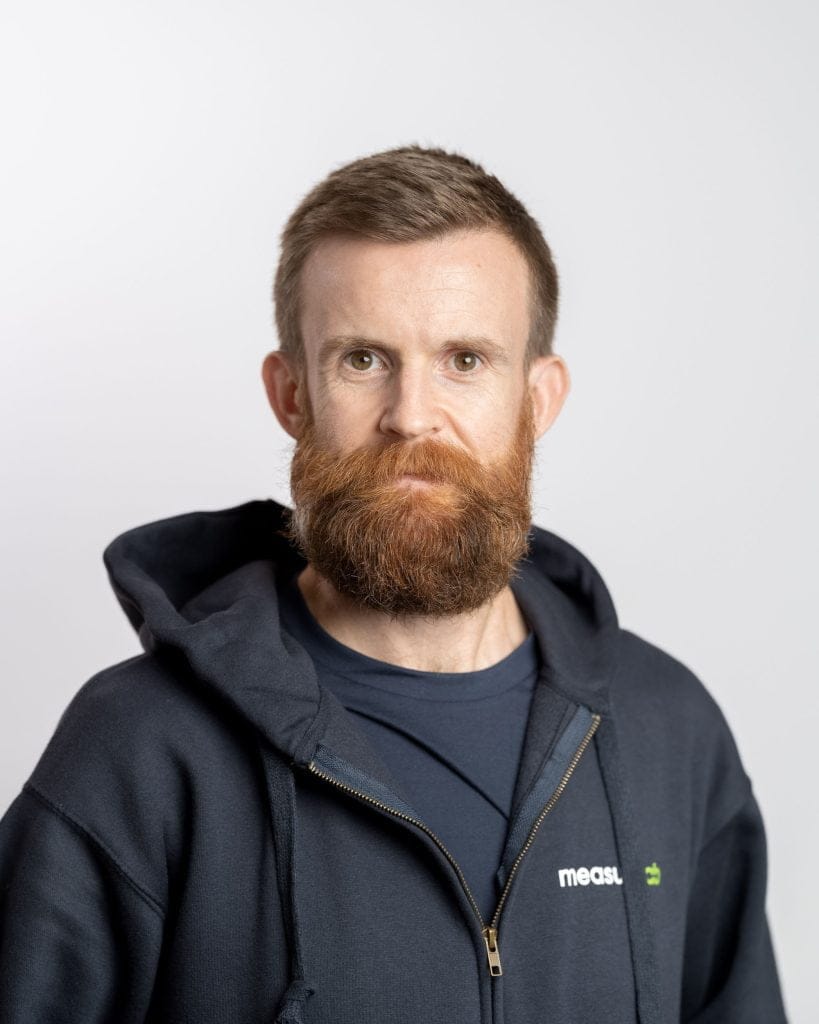 Dara is the CEO of Measurelab. He has specialized in Google Analytics for the last 15 years, consulting clients, running training courses, and speaking at industry events. His mission now is to make Measurelab the world's favorite digital analytics consultancy and the all-time greatest place to work (for analytics types).