Google released a new Ad Extension early September 2015 and we thought to share with Swydo users the basics. We will support this extension in December, so check the Ad Extension performance widget in the Adwords section in Swydo soon.
What is a Structured Snippet?
A structured Snippet more or less replaces part of the Dynamic structured snippets that Google places automatically with your Ad. It is a non-clickable extension that gives more objective info on your services or products. As you know Ad Extensions are a factor influencing Ad Rank and thus are important to use.
See this example and notice the line with Styles: Chukka, Combat, Cowboy, Chelsea. These are the Structured Snippets.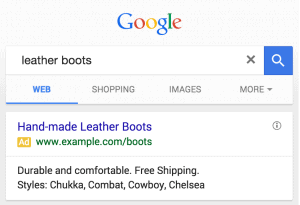 Structured snippets have pre-defined headers in several categories: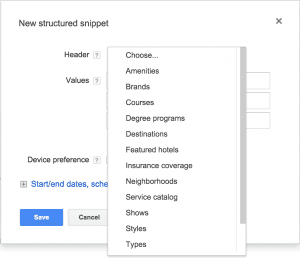 You'll need to enter a minimum of 3 snippets in the fields , although 4 is recommended. Each snippet has a 25 character limit. For now, the only language available is English.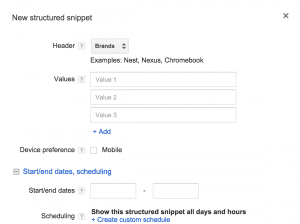 Last week Google provided two temporary headers " Black Friday" and "Cyber Monday", so more of these temporary headers are expected.
You might wonder what the difference between Structured Snippets and Callout extensions is. Well in the Structured snippets it is the idea that you provide objective properties of the Headers and in the Callout extensions you have more room to make your company or service stand out.
Report on the effectiveness of these Structured Snippets soon with Swydo.