Note: Original post, published June 2018, has been updated with e-commerce stats from 2018.
We all know that one of the strongest selling points for digital advertising is the unprecedented targeting and measuring options available. Some of the most common metrics are impressions, clicks, click through rates and costs per click.
In many campaigns, we are also able to track conversions such as subscriptions, sign-ups, purchases and other valuable actions. Often, we can track the total sales amounts from e-commerce websites as well.
All of these valuable actions allow us to calculate the return on advertising spend (ROAS). This rate of return is crucial for companies to allocate budgets and make decisions about where to invest their advertising dollars.
It's estimated that in 2018, global e-commerce sales reached $2.86 trillion, an 18% increase over the previous year, but around 85% of transactions still happen in the brick and mortar space. That means unless you are tracking the impact of online marketing efforts on offline activities, your marketing ROAS calculations will fail to capture the full picture.
The Challenge For Brick And Mortar Stores
One of our clients, a natural and organic products store chain with 9 locations across British Columbia, wanted to have an accurate measure of their return on investment for their AdWords campaigns.
We set up conversion tracking for their e-commerce, including tracking order amounts, but some members of the executive team were not convinced their investment was paying off.
Knowing that there are more valuable actions that just e-commerce purchases, we met with the client's marketing team to identify more data points that have value and help the bottom line. To get the full picture they needed, we focused on offline data points.
Besides online sales, we worked with the client to identify the following actions as having a positive impact on their business:
Calls from their website after seeing or clicking on an ad
Reporting Strategy
Once we identified and agreed upon the metrics that we needed to track, we set out to implement call tracking and store visits as conversions. This is how we did it:
Call Tracking
Call tracking as conversions have been available on Google Adwords for several years now. There are two main categories of call tracking; clicks on the ad call extension from mobile phones, and calls from the website, either mobile or desktop. To set calls as conversions, find the conversions tab on the Adwords interface, click on the plus sign and you should see these options: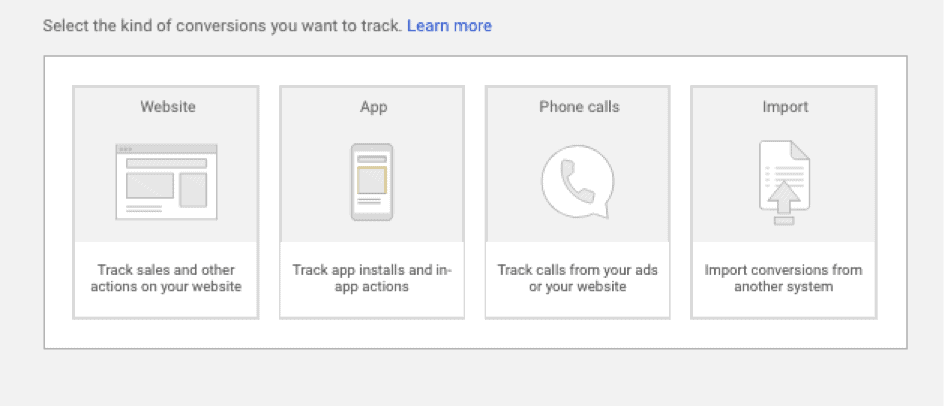 Select "Phone Calls" and you will be presented with these options: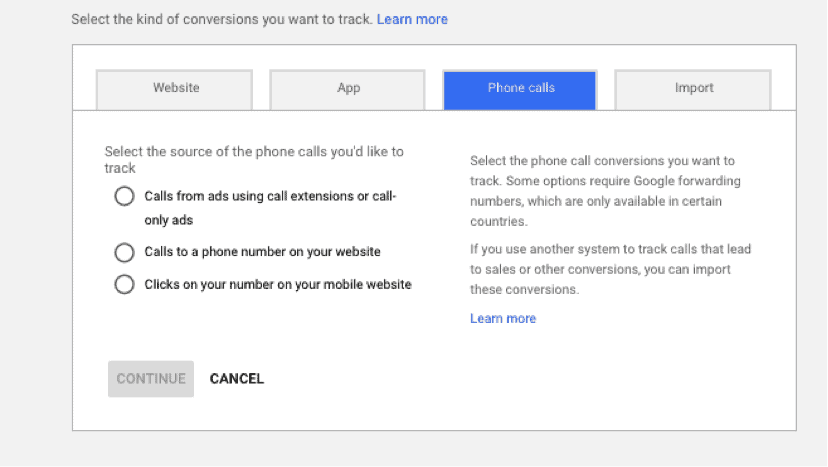 Now you just have to select what type of call conversions you would like to track and follow the simple step by step instructions.
There are two decisions to make when creating these conversions – conversion window and call length. The conversion window refers to the number of days after seeing or clicking on an ad and the call taking place, the window can be as short as one week or as long as 60 days.  Call length is the minimum length, in seconds, that a phone call needs to last to be counted as a conversion.
Store Visits
This feature is available as an AdWords conversion for advertisers who meet the following criteria according to Google:
Have multiple physical store locations in eligible countries.
Receive thousands of ad clicks and viewable impressions.
Have a Google My Business account linked to an AdWords account.
Have each of the store locations in your Google My Business account.
Have at least 90% of linked locations verified in Google My Business.
Location extensions active in your account.
Sufficient store visits data on the backend to attribute to ad click or viewable impressions traffic and pass Google's user privacy thresholds.
You may be wondering how Google knows how to attribute a store visit to an ad view or click?  According to them, it is based on the location history from mobile phones. The Google maps team worked with the AdWords team to ensure accuracy. Get full details here, straight from Google.
To set up store visit tracking, follow these steps:
Click the tool icon  

in the upper right corner of your account.
Under "Measurement," click Conversions.
Find the store visit conversion action you'd like to edit from the list, and click its name. You'll see the settings for the conversion action.
Click Edit settings.
Click on a setting, make your changes, and click Save. Repeat this step for all the remaining settings you need to edit.
Click Conversions to use the "Conversion window" setting. Click View-through conversions to use the "View-through conversion window" setting.
Click Done.
This is what the conversion details look like: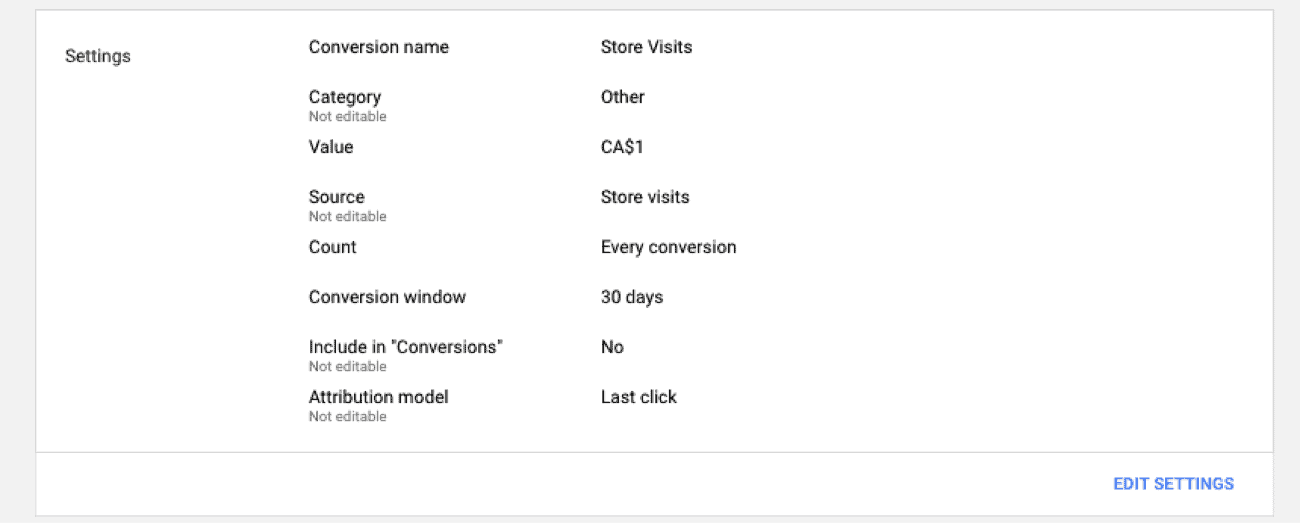 Results
Once we implemented these conversion tracking actions, we were pleasantly surprised to see how effective the AdWords campaigns were in driving in-store visits.
In the first six months of 2018, their campaigns have led to over 4,500 store visits!

Needless to say, these numbers have made the CMO and everyone else in the department very happy. As a result of this, they have increased their AdWords budget for next quarter by 50%!
By tracking offline metrics such as store visits and phone calls, physical stores can gain further insights into how their online marketing investments impact the overall success of their business. We strongly believe that going above and beyond when it comes to conversation tracking will vastly improve your clients' ability to make informed, data-driven decisions – and also improve your client retention and account growth.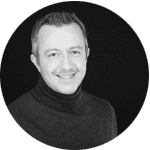 BIO:
Carlos' enthusiasm for social media, link building, and search engine marketing drives him to uncover new and cutting edge strategies at Bloom Digital Marketing. Since 2004, he has had the opportunity to work with some of the largest e-commerce and information portal sites in Vancouver, including Infomine.com and HealthPricer.com, where he wore many hats. He has implemented search engine marketing and social media solutions for organizations in a multitude of industries, and developed online awareness campaigns for the Learning Disabilities Association of the Yukon and the Heart & Stroke Foundations Quitters United program.
Carlos is a regular speaker on the topic of search engine marketing and optimization in Small Business BC's seminar series and Google special events. He received his B.Comm from the renowned Tec de Monterrey in Leon, Mexico in 1994; and his MBA in International Business from the University of Guanajuato in Guanajuato, Mexico in 1998. You can get in touch with Carlos via LinkedIn, Twitter or Facebook.