Late last year, Facebook introduced a new way for companies and customers to speak to each other by adding "Messages" as an objective option in Ads Manager. This allows marketers to open conversations with potential customers right in Facebook Messenger, making it that much easier to obtain leads, increase purchases and answer customer service inquiries.
It seems that customers are preferring to interact with brands more and more via online messaging or chatbots. Facebook reports that 8 billion messages are exchanged between people and businesses every month on their platform alone. If this is where customers are going to speak to companies, it makes sense to use ads to make it even easier for them to get there or to find out additional information once they've arrived.
The big question is: Are customers engaging?  
At AKvertise, Inc. we've been using Facebook Messenger campaigns to drive e-commerce sales and leads for a number of clients. We are pleased to report that the results are in, and they are very positive.
Facebook Messenger Ad Case Study: Indow
Indow is a custom-made, easy-to-install window insert solution to improve home energy efficiency and reduce outside noise, which substitutes the need to fully replace windows. We had no problem driving significant volume through lead generation campaigns, but since this custom product comes with a higher price point than other home improvement store solutions, lead quality became a challenge. To solve that issue we looked to test more personalized channels, including Messenger.
Campaign Set-up & Creative
I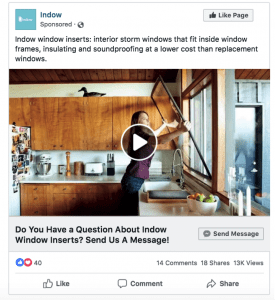 n this case study, we set the campaign objective to "Messenger Replies" and targeted remarketing audiences such as website visitors that have not yet converted.
Because most consumers are not yet accustomed to chatbots, our creative strategy focused on asking direct questions and a strong call to action (CTA).
This approach performed well, as it guided people to send a message while helping them become more at ease with Messenger advertising overall. In this example ad, you can see that it mentions a benefit of the product that nudges the potential customer to engage.
Next Step: Chat Box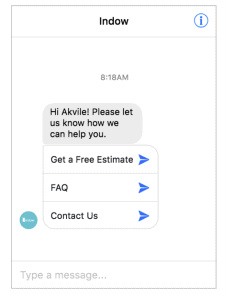 Once the customer clicks the CTA button on the ad to send a message, a Messenger chat box appears with a personalized greeting followed by three options for the customer to choose. We placed the conversion CTA button first, to increase our chances of getting the lead of sales, followed by links to the FAQ and Contact Us landing pages on the company website.
Results
Over a 90 day period, we tested a Conversion objective campaign to drive leads against the Messenger campaign with the same target audience. The Messenger campaign brought in 59 conversions at a $13 CPA, whereas the conversion objective campaign brought in 46 conversions at a $15 CPA. While this may appear to be a small difference in conversions and CPA, it ultimately results in a significant increase in revenue for our client.
We've tested this same strategy with two other clients in recent months for e-commerce sales and lead generation and continue to do so because of the favorable results.

Conclusion
Though relatively new, Messenger is still heavily underutilized by advertisers and marketers. While the primary objective is to drive messages, it can also be used to boost sales for e-commerce brands at a lower CPA using warmer remarketing audiences.
For those companies yearning to get closer to their target customer demographic, in my opinion, this is as close as you can get – even more than email. This tactic is personalized, accessible and stored right in the customer's Messenger inbox. If you haven't tested it yet, you have an open runway and a curious customer base waiting to hear from you.
BIO: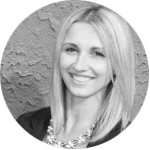 As someone who lives for connecting people, making the connection between consumers and brands is what Akvile DeFazio, President and Digital Advertising Specialist at AKvertise, Inc., a social media advertising agency, does best. Her areas of expertise are ecommerce, event marketing, mobile apps, and lead generation, by way of Facebook, Instagram, Twitter, Pinterest, and LinkedIn Ads. Connect with her on Twitter at @AkvileDeFazio and @AKvertise or on LinkedIn.