In our analytics data we see a lot of search queries like "client Adwords report" , "best client PPC report" and "what should be in an Adwords client report". Well as you may know: We built a tool for PPC reporting!
But what are best practices for composing Adwords PPC report for clients or management (in case of in house marketers).
This is our advice: Differentiate to your audience. Do you have more savvy clients or PPC newbies. Clients that want all the details or only want to hear headlines? Not all people are the same, so use your reporting tool to the max and give your audience what they want. For the smaller clients your can use automated PPC reporting on a weekly or monthly base. Use date range comparison for showing the progress of the metrics over time.
A PPC report should contain:
A Cover page with the title, time frame, a Logo and maybe an author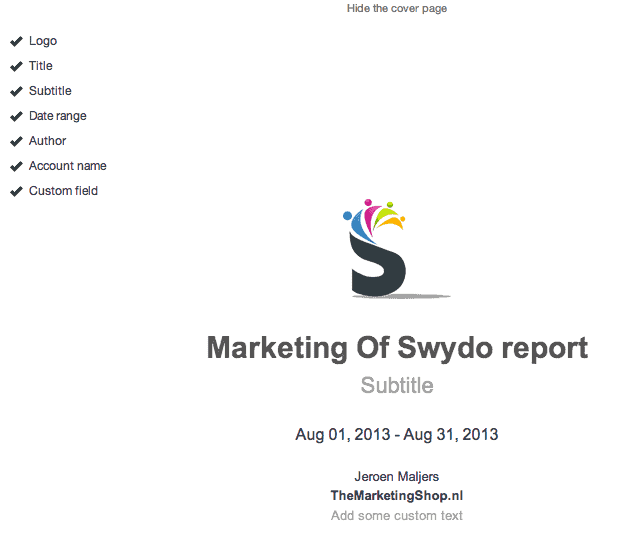 Introduction/summary
Tell what you did this month, what the results are. Tell what went super, what went ok and also tell what did not work. Give you ideas and vision what you're planning to do next month. Talk about the past, present and future.

KPI's
Give some highlights. Include 4 – 6 metrics with at minimum the Cost, Clicks, Conversions, Transaction revenue.

Detailed graphs, tables and screenshots with their own narrative/explanation.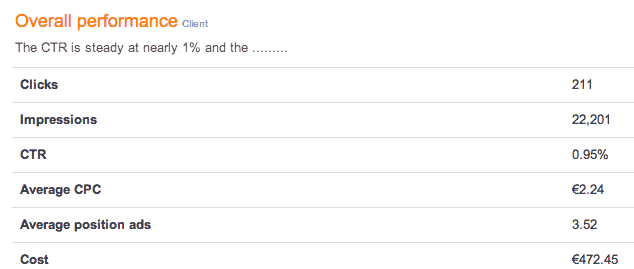 A Glossary of the terms used in the report.
Use a glossary for explaining CPC, CTR etc.
After you sent the report your work is not done. Call your clients regularly to discuss the results, new products or services, explanations of your plans etc.
Swydo is THE reporting tool for making these PPC reports. Create your account today.