January's "In the Spotlight" profiles Exigo Digital's Founder and CEO Alan Brocious, a 20+ year marketing veteran, influencer and speaker. We asked him to share his insights into digital advertising, PPC reporting, and how using a certain reporting platform has helped Exigo help its clients.
How would you describe your company in less than 100 words?
Exigo Digital is a full service digital marketing and advertising agency specializing in display advertising, mobile advertising, PPC, social media, SEO and analytics.  We work with our clients to develop strategic initiatives and tactics to acquire new customers while reducing their churn rate. Our clients vary from small to medium sized businesses ranging from financial, hospitality, senior care and consumer products.
Besides acquiring new customers, what is the biggest challenge in growing your business?
Finding talent that not only understands the technical aspects of digital marketing but understands how to apply it to different parts of a client's growth strategy. We primarily use LinkedIn, reviewing the candidates recommendations along with past positions to see if they have learned new skills. A new employee has to show they are willing to learn new things and apply what they have learned.
What do you think is the most interesting recent trend in digital advertising?
One thing we would like to see more of is Augmented Reality as a form of advertising and marketing (think Pokemon Go). Imagine just holding up your phone and seeing what specials a restaurant might be having, or for a store what sales they may be running. Augmented reality gives the consumer a "heads up" display to products, services and location, basically using a digital wrapper around the real world. As you can imagine there is millions of applications this technology can use.
What trends do you see in PPC reporting?
Accountability and results. Moving away from lots of keywords to a more targeted approach and more A/B testing of ads.
For example using the term "home mortgage" is too vague and even though we might have a high impression rate, the CTR would be low and our budget would be gone too fast. We change the phrase to "credit union mortgage" and we have targeted the prospect and have a landing page that shows the advantages of a credit union over a bank. We then follow them through the process and make changes to improve the conversion rate.
Our clients – and we strongly encourage this – are starting to look beyond clicks, impressions and CTR. It is vitally important to see what site visitors do once they land on that first page. Do they bounce? Do they download information? Did they provide their email address? That second click is so important to our clients' success.
We follow a customer from a searched keyword/phrase to an ad, then to a landing page on our client's website. From there we can follow the customer using analytics to see how deep they go into the site. Swydo helps us collect this data, helps us visualize what changes need to be made, or help us know we are on target.
What are the biggest challenges you face in PPC campaign management?
Explaining to clients the importance of reporting, not just to show progress of a given campaign, but also how tracking a potential customer's journey from the ad to the site to the second click helps us improve the website.
[ctt_hbox link="kBl9K" via="yes" nofollow="yes"]The most successful PPC campaigns begin and end with a website that is prepared for advertising/marketing [/ctt_hbox]
When a potential customer clicks on an ad, that landing page needs to match, needs to deliver on whatever that promise was. We also need to make sure we are driving the right people to the site, that visitors take that second step on the site, not just drop off. We can certainly get a client clicks, but they need to be the right clicks.
How does Swydo helps your business?
Swydo helps us not only track campaign performance but also visualize the customer journey through the site, so we can better inform our clients on necessary changes to ad copy as well as website content and layout.
I'd also say the ability to configure report templates for client needs has saved us hours of employee time – like 10-16 hours of monthly reporting down to 2-4 hours. And we are able to share those across many clients and have several types of reports for very specific marketing efforts.
Another reason we prefer Swydo is the ease of using it, there is very little training time and the selection of types of reporting exceeds any other tool we have tried. Of course it depends upon the person, but typically a new users is up and running in a couple of hours.
What are the top 5 tools or apps you use almost every day?
Google Adwords MMC/Editor – to manage several different clients Adword accounts without "owning" them.
Google Analytics and Search Console – to test and visualize the health of your website.
SEMRush – for researching competition, as well as keywords and rankings of your own site.
LuckyOrange – to create heat maps of websites for scrolling, clicks and mouse movement, as well as visitor's interaction with a website.
MindNode – for mind mapping ideas, a way to project manage thoughts and structures of implementation ideas and big thoughts in general.
What do you envision for Exigo Digital in the next few years?
Predictive analytics. Our vision is to be data driven, using databases – not just data sets – to predict and better target customers with what they need before they need it. Get granular in targeting down to demographic, geography, buying habits. We want to better understand our clients customers so we can sell them what they need, not just what they think they need or want.
BIO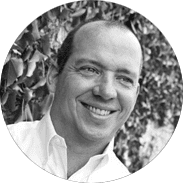 Alan "Al" Brocious has over 20 years of marketing experience and is the CEO & Founder of Exigo Digital Marketing, an agency that specializes in digital marketing strategies and implementation. Exigo works to cut through the hype of marketing and technology fads by utilizing each client's goals to create a custom solution. Al has spoken at Pennsylvania Credit Union Association and Maryland DC Credit Union Association on social media, website analytics, Pay Per Click advertising and at the Lancaster Chamber of Commerce and Industry on how to integrate your marketing campaigns with sales.