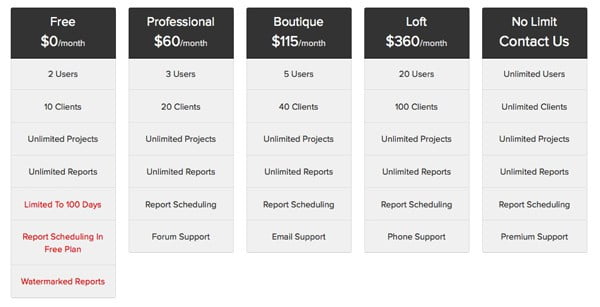 A couple of weeks ago we introduced the new and very flexible method of scheduling reports. Agencies have a lot more freedom in scheduling reports on a weekly and monthly basis. We have received a lot of very positive feedback from existing customers on these great improvements, thank you all for that.
The response made us decide that we should open up this functionality for all the Agencies using the Free Plan of Swydo and are not yet ready to upgrade to one of the Paid Plans. Therefore we are making the following changes in the Swydo Free Plan:
Scheduling is available for the Swydo Free Plan. All Free Plans will have all Swydo Scheduling features available. These changes will be effective immediately.
To motivate agencies even more to upgrade to one of the paid plans, there will be a time limit on the Free Plan of 100 days. You can create a report, setup Scheduling and have 3 monthly reports automatically generated for you by Swydo. the 100-day limit will start on July 1st and will include also existing Free Plans.
If there are any questions and feature requests you need to make Swydo even more worthwhile for your company, please let us know. If it fits our roadmap we can prioritize requests and give you the best PPC Reporting environment possible.