In this edition of "In The Spotlight", we asked a "child of the digital age" Tim Horn, StubGroup Advertising's co-founder, about his business challenges and digital marketing insights. Tim is a fourth-generation business owner and entrepreneur with marketing and advertising in his blood.
How would you describe your company in less than 150 words?
I'd say that, as a digital ad agency and a Premier Google Partner, StubGroup Advertising strives to be great at one thing: using PPC advertising to grow our clients' businesses.
Because we focus exclusively on PPC advertising via Google, Facebook, Bing, etc., companies of all shapes and sizes who are looking for PPC expertise reach out to us for help. Our client mix ranges from local-focused businesses and brick-and-mortar retailers, to large online stores and multi-national, publicly traded companies.
For us, the ultimate arbiter of our success is whether we're delivering a bottom-line profitable performance for our clients based on each client's unique business model and KPIs.
That's why we work hard to completely understand each client's unique business and advertising goals — to generate maximum value from their PPC ad budgets and deliver the specific lead-generation or ecommerce results that will make their businesses successful.
Besides acquiring new customers, what is the biggest challenge in growing your business?
That's a great question. Every business obviously wants and needs to grow. If you're not growing, you're dying.
We've been privileged to cultivate excellent relationships and dedicated support teams at all the major PPC advertising platforms (Google, Facebook, Bing, etc.), and Google ranks us in the top 3% of their Partners worldwide based on the performance we deliver our clients.
As you might imagine, this is a huge help in acquiring new customers here at StubGroup, and it gives us the freedom to be very selective in the new clients we onboard so that we can ensure there's an excellent mutual fit between agency and advertiser.
However, in order to serve our clients well and grow our company the right way, we need an outstanding team of advertising experts who care deeply about our clients' success and who take great pride in delivering superior results via PPC.
Building that kind of team isn't easy, and has definitely been one of our most significant growth challenges as an agency. However, it's been very important to us that we prioritize the cultivation of talent and long term performance excellence over a "fast growth" strategy that relies on quickly adding many new clients without the internal infrastructure required to make those clients successful.
We look for motivated individuals with a passion for advertising and business. We want to add team members who either have already demonstrated significant success in their previous PPC advertising responsibilities, or who are willing to push themselves via our intensive training programs to attain the skill sets necessary for our clients' success.
For us, this approach has resulted in a healthy company culture and the kind of performance for our clients that translates into more and better business for StubGroup over time. So although building the right team the right way can be a short-term growth challenge to our agency or to any business, the longterm reward is well worth the wait.
What do you think is the most interesting recent trend in digital advertising?
As digital advertising continues maturing, and as advertisers become more knowledgeable and sophisticated about the transparency digital advertising provides them regarding tangible performance and actual ROI from their ad budgets, we are seeing an increasing demand from our clients for granular, detailed data across all elements of their campaigns.
This is exciting to me, as in order to serve our clients well we want to ensure that the performance we are driving them consistently aligns with their unique KPIs, KPIs that often vary from one campaign element to the next. It's important that both our clients and our PPC teams have an accurate understanding of where value is coming from so that we can collectively agree to reallocate and strategically increase ad spend based on actual performance figures. Not surprisingly, Swydo's reporting tools are critical components of this process for us.
So this trend of digital advertisers becoming increasingly sophisticated about identifying and responding to actionable performance data is both interesting and exciting to me, as I believe it will lead to improved outcomes for advertisers and expert ad agencies alike.
What trends do you see in PPC reporting?
[ctt_hbox link="a3n7h" via="no" ]Granularity and comprehensiveness of data are foundational elements of every truly helpful PPC report [/ctt_hbox]
I believe the trend toward advertisers demanding more and better data is translating into increasingly robust, customized PPC reporting tools like Swydo that provide agencies and advertisers with both high-level, actionable takeaways as well as detailed data analysis.
What are the biggest challenges you face in PPC campaign management?
The biggest challenge we regularly face across any and all of the PPC platforms we're using for clients relates to conversion tracking.
There have been multiple situations where we've had to work with as many as 4-5 separate vendors, in tandem with our clients, in order to help facilitate proper tracking of form submissions, chats, phone calls, etc., from initial interaction with our clients' ads all the way through to CRM input and eventual outcome (e.g. sales).
However, we are consistently able to overcome this challenge by bringing in our dedicated support teams at Google, Facebook, Bing, etc., as well as partnering with outside experts and leveraging our own agency's institutional expertise to help solve these significant, often deal-breaker conversion tracking obstacles.
What are the top 5 tools or apps you use almost every day?
There are lots of great tools and apps that help make my workdays successful, but I'll try to keep it to just 5:
Where do you see StubGroup in 2 years?
I'm not very good at predicting the future. But if in 2 years we're 2 years wiser and 2 years better at making our clients successful, and if we continue significantly growing our agency and adapting to new market opportunities during that time, I'll be happy.
Bio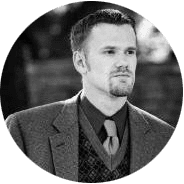 Tim has overseen and executed ROI-driven digital advertising strategies from all sides of the marketing table: as marketing director at a multi-million dollar retailer, as owner and marketer of his own online businesses, and as co-founder of StubGroup Advertising — a digital advertising agency and Premier Google Partner.
Follow them at @StubGroup, or reach out to Tim on LinkedIn.