When determining the best approach for your B2B advertising strategy, it's important to take into account a variety of factors. These can range from your budget to your long-term goals to something as simple as your niche.
But whichever details you take into account, successful advertising campaigns usually come down to your native advertising strategy. Here's how to use native advertising for lead generation and how to measure results.
What Is Native Advertising?
Native advertising is a method used with paid ad campaigns where the ad matches the look and function of its environment (i.e. the medium or platform where it is displayed). More often than not, native ads can be seen on social media platforms. However, they can also be presented as recommended content on different platforms as well as in other formats.
The main point of native ads is to not actually look like ads. In other words, they are meant to be seamlessly integrated into the environment where they are shown so as not to distract the user too much. Native ads don't stand out too much which is why audiences don't always realize that they are viewing an ad unless they take a closer look at it.
Of course, this doesn't mean that native ads are inherently deceptive. It's just that they are meant to be less invasive than non-native ads. Some popular formats in which native ads are often presented include:
"In-Feed" Ads that appear in user feeds on social media platforms like Instagram, Facebook, Twitter, Reddit, etc. These can be set up through relevant social media platforms (e.g. Instagram Ads, Facebook Ads Manager, Twitter Ads, Pinterest Ads).
Content Recommendations that can appear as links to other articles under the one you just read, similar product recommendations, and so on. The way you set these up depends on the platform you are using (e.g. product recommendations on Amazon).
Search and Promoted Listings that appear at the top of search results above regular Google search results. Alternatively, these can appear in the sidebar. These can be set up with Google Ads.
To signal to the user that they are viewing an ad, native ads usually use a variety of details. These can be short texts (e.g. "Recommended for You" or "Sponsored"), small icons (e.g. info icon in the top right corner of an ad), and so on. These distinguishing details are added for clarity as well as for transparency.
Why Do You Need It For Lead Generation?
So, why exactly is native advertising important for lead generation? Well, there are many reasons why you would want to try out native ads:
According to Outbrain/Lumen, native ads are 62% easier to understand than display ads and 31% easier to understand than social ads. It will be much easier for your audience to comprehend what your ad is about and what its message is.
According to Outbrain, long-term native ad campaigns are more cost-effective than short-term ones (6+ months-long campaigns have a 36.4% lower average CPC than campaigns less than 6 months long). This means that you could significantly reduce your ad spend while also not having to plan new campaigns frequently.
According to Marketing Land, native ads get around 20-60% higher engagement rates as well as 3x higher retention rates than display banner ads. With such metrics, it's obvious that native ads are simply more effective than display ads.
As you can see, native ads usually show great results and even outperform other types of ads. This is why so many businesses choose to work with native advertising, especially when it comes to lead generation. However, before you start planning your lead generation native ad campaign, there are some things worth discussing.
What sets such campaigns apart from regular ones is that lead generation native ad campaigns primarily aim to convince the audience to share personal information with you and potentially convert prospects into customers. In other words, these ads are mostly useful during the consideration stage though they can also be used at the top and the middle of your funnel. It's all about customizing your campaigns to fit different audiences (cold vs warm).
For instance, native ads used during the awareness stage will likely be less promotional and more informative and educational. This is when you want to make the customer aware of your brand and your products, so you shouldn't be pushing them to make a purchase right away. On the other hand, native ads used during the decision stage might be more direct by displaying prices and having purchase-related CTAs.
To get personal information from users (such as their email), native ads usually have an offer with something your target audience is interested in (e.g. e-books, discounts, special offers, exclusive content, giveaways). One very popular technique is using a questionnaire. You ask the user to answer a few questions and provide them with a free recommendation in exchange (or something else like a quote or a personal solution).
What Are Some Examples Of Native Advertising?
To fully understand how native ads work, it's a good idea to check out some examples. Walter Black, an expert who contributes to a custom writing reviews page, says, "Native advertising is used by businesses from different industries to great success. Both B2B and B2C companies can launch impactful native ad campaigns if they do them right."
Here are just some examples of native advertising to get you started:
Babbel for Business has native ads placed on Taboola and Outbrain to promote its B2B language learning solution for teams. Babbel offers an informative booklet that helps the brand attract more attention to its services.
Zoovu, an AI-powered platform that helps SaaS businesses increase sales, used a native ad campaign during the holiday season. Zoovu offered an e-book with guidelines on how brands can create their own holiday marketing plan to increase revenue and conversions.
MIT Sloan Executive Education launched a native ad campaign to get more business leaders enrolled in their non-technical data analytics program. The company offered an informational brochure in exchange for contact information from a potential customer.
What Are Some Best Practices To Follow?
To properly plan your native ad campaign, you will need to take into account a variety of factors and consider certain aspects of your campaign. Here are some of the best practices you should follow while planning your campaign:
Clearly State Your Goals: Of course, your ultimate goal is to generate leads, but because this is a bit abstract, you need to get specific. Set goals that are specific, measurable, achievable, realistic, and time-bound – in other words, SMART goals. Think about the number of leads you want, how much time it should take you to get them, and how much it should cost you.
Understand Your Audience: Think about who makes up your target audience and its different segments. Is it cold or warm? Do you want to reach a wider audience or a more specific one? Take into account your resources and budget when planning how big your campaign will be.
Create Your Offer: Whether it is an e-book, a simple brochure, a discount code, or something else, you need to have it ready before you launch your campaign. If you plan to offer personal recommendations or something similar, you need to have a team of experts to complete the requests. Alternatively, you might want to set up an AI-powered program that would generate such personalized solutions on its own.
Outline Your Landing Page: Your ads will have to lead users to a specific landing page with your offer. This is also where you will need to have a questionnaire or another input space for prospects to provide their information. Make an outline for your landing page to help you better organize all the different elements you want to include. Once you have the outline, you can create the page itself.
Design Your Ads: Likewise, plan the designs of your ads. Depending on the type of native ads you will be working with, the platform you will be using, and the stage at which you will be targeting your audience, your ads will need to be designed differently. Note all the things discussed above and make appropriate choices.
Test Your Alternatives: If you created several versions of your ads or your landing page (or even your offer), it's worth testing them out first before you make the final decision. Through testing, you can better understand what needs to be improved or changed in some way.
Track Performance: Finally, you can track the performance of your native ad campaign upon its launch.
How Should You Measure Results?
To track your campaign's performance and measure its results, stick to the most common KPIs or key performance indicators, including click-through rates (CTR), conversion rates, number of conversions, and cost per lead (CPL). You can also use other metrics to get a more complete picture of your campaign's performance. It's a good idea to use tools like Swydo to make reporting and monitoring easier for you.
In most cases, deciding which KPIs you will be using is an important step during the planning of your campaign. Even when you just start thinking about your goals, you will already have to consider your KPIs because these will help you set realistic and achievable objectives for your campaign.
Because you will be focusing on lead generation specifically, it's a good idea to stick to KPIs that are relevant to lead generation above all else. Some KPIs you can consider include behavior metrics (e.g. bounce rates and average session duration) that will help you better understand your audience and adjust your future campaigns accordingly.
Final Thoughts
At the end of the day, the success of your native advertising campaign largely depends on your planning. Use the information from this article to help you plan out your own native advertising campaign and start measuring results to determine your next steps.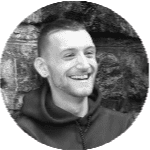 BIO:
Frank Hamilton has been working as an editor at online essay writing service review. He is a professional writing expert in such topics as blogging, digital marketing and self-education. He also loves traveling and speaks Spanish, French, German and English.
–