With over 12 years of Paid Search experience, #PPCChat Round-up podcast host, Anu Adegbola, has her ways of dealing with Google's ever-evolving updates. In her upcoming presentation at brightonSEO, she talks about her approach to paid search automation
Tell us more about your presentation, 'How not to approach paid search automation'
My presentation is for people who are frustrated with automation. Who are frustrated with how bad automation is and how it seems like Google doesn't understand them. We need to know that the Paid Search role isn't coming to an end, it's evolving. Google doesn't know it all and we need to work with our clients to know how best to make use of and when to make use of automation.
What led to the genesis of PPCChat Roundup?
I find our Tuesday Twitter chats (#PPCChat) very useful, and one day I saw on Twitter where someone said "oh darn it, I missed the Twitter chat". And being the person who likes talking and had already been thinking of starting a podcast – thought it would be something great to provide the community with and for those who I know don't like Twitter
What tips do you have for attendees to maximize their time on-site at brightonSEO?
Get very familiar with the schedule so you don't miss out on the talks you will find useful. Don't be shy to approach the speakers. We are all very friendly and happy to answer your questions. We are there not just to speak but to network and hear ideas you've picked up as well.
What presentations are you most interested in attending/speakers you are most interested to hear and why?
Although as a Paid Search person I am excited to hear the other Search Advertising track speakers, I haven't chosen a favorite yet. GA4 is really interesting and unknown so I need to make Brie E Anderson's talk!
What are the biggest challenges you face in PPC campaign management?
I think the biggest is how quickly Google (and the industry in general) is changing. There have been on average 3 updates a month this year alone. How do we keep up? How do we know what to test and how can we give enough time to know what is now working when a new update props up in the middle of testing one thing? It's why I also started PPC Live UK – a London-based PPC event that happens every other month to discuss how rapidly the industry is evolving. It also feels like the advice that Google gives clients contradicts the ones we give and clients can then get quite frustrated and confused with what is correct. A new part of the Paid Search managers' job is managing the Google rep.
What are the top 5 tools or apps you use almost every day?
I work for Marin Software – so yes, Marin Software every day! We use Salesforce as well, a very useful tool for managing any details/issues with clients. Google Workspace – how we internally and externally communicate.
What was your worst job and what did you learn from it?
A couple of years ago I worked for a company where I wasn't given a proper handover or enough time to understand the business. If I had really paid attention at the interview stage I would have cottoned on that this would happen. My biggest learning – never be desperate for a job and listen properly at the interview stage. Ask all the necessary questions to ensure you will be given all the support you need to do the job well.
What advice would you give yourself when you first got started in marketing?
Enjoy the ride and be confident in the decisions you will make for yourself even if it feels like no one else is making similar decisions. Also, there are lots of nice people in the industry and you will meet them.
PPCChat Roundup is so well loved, where do you see it in the next 10 years? What are your ambitions with it?
I see it being the go-to podcast for all Paid Search marketers nationally and internationally. I would like more people who are keen on talking about Paid Search and how it evolves to join me to give their views and opinions about what is going on in the industry and am also hoping it's financially viable for sponsorship.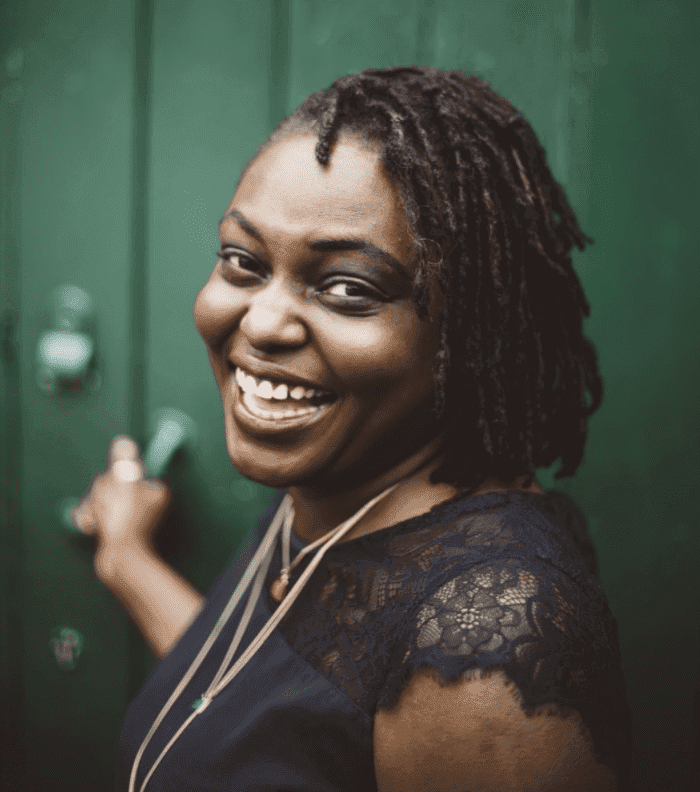 Anu Adegbola has12+ years of experience in delivering digital marketing campaigns (mostly but not exclusively Paid Search) by building strategies, maximizing ROI, and automating repetitive processes. She is the podcast host of #PPCChat Roundup and Paid Media Account Director at Marin Software.
Report On Multiple PPC Campaigns In Minutes
Swydo's intuitive interface allows you to create comprehensive yet easy-to-understand PPC reports for campaigns running on TikTok, Twitter, Google Ads and Instagram in just minutes.