When we discuss creating and utilizing video content in advertising, some clients are a bit hesitant because often times, the misconception about production costs and resources is opposite of reality. These days, you don't need to hire additional staff or purchase high end equipment. There are many ways brands of all sizes can easily and affordably develop video content and reach their advertising campaign goals with it.
Face this challenge before? Read on as we discuss the benefits of using video over static images, some key tactics in improving your rate of success with Facebook video ads, and video editing tools.
WHY USE VIDEO?

As we've seen, Facebook's News Feed is white and static. Use video to your advantage and stand out amount that stillness. Video ads tend to get higher engagement rates, particularly for engagement campaign objectives. Video also requires a smaller attention commitment from users, making them much more impactful and memorable.
Don't just take my word for it. According to a recent Forbes article, viewers retain 95% of a message when they view it in a video compared to only 10% when they read it in text. Visitors who view product videos are 85% more likely to buy than visitors who do not, and if you work in the B2B space, 59% of executives would rather watch video than read text. Your target audience is busy and you can capture their attention quickly with video. Bring your brand to life.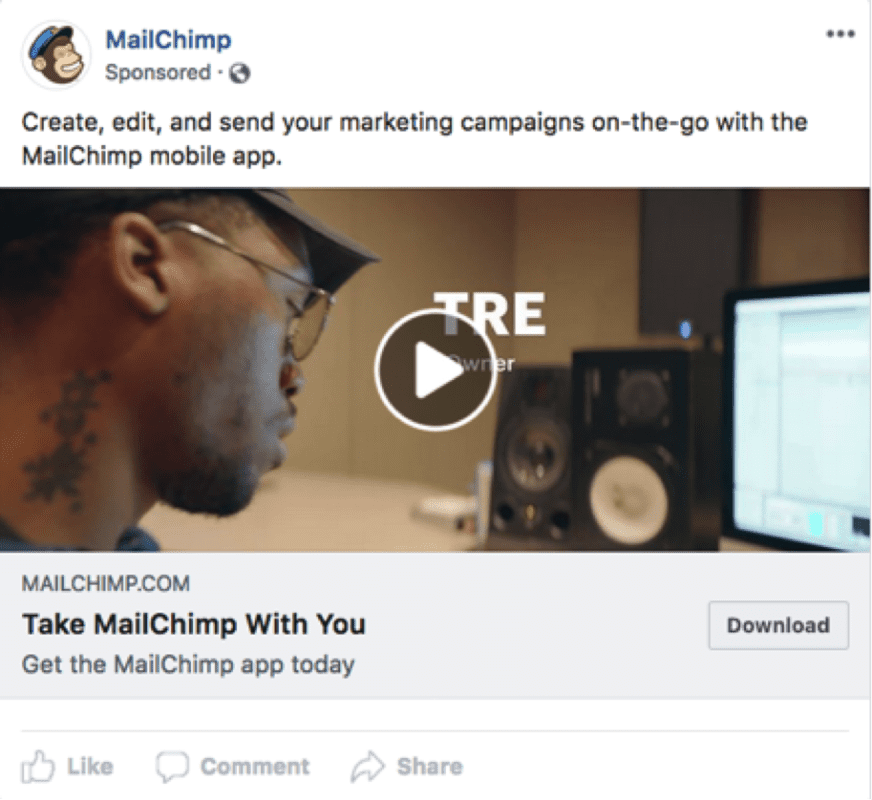 TACTICS FOR SUCCESS
While there are countless tactics, three that we will cover here are duration, captions, and design.
Duration
Keep it short and put your best foot forward in the first 10 seconds. No matter how interesting, entertaining, informative, or helpful your video is, viewers tend to begin dropping off around the 10-15 second mark. Showcase your brand, product, or service in this first bit so that users don't bounce without at least seeing what your brand is all about. This is your chance to bring your brand to life and connect with users on a visual level.
You can certainly create longer videos and we encourage you to do so and test out the optimal length that works for your goals, targeting, and storyline. While Facebook video length maximum is 240 minutes, realistically, no one is going to watch four hours of video. But, that is a great option to have since you can always take a Facebook Live you previously did and repurpose it as a long form ad.

Captions
Is your video telling your story visually, textually, and acoustically? If it is not encompassing all three of those components, optimize your Facebook video ads to include them. Use every bit of ad real estate by using ad copy, video content, and captions. After all, according to DigiDay, 85% of all Facebook videos are watched without sound. As marketers, we're put at a huge disadvantage with this since they autoplay without sound, but we also cannot disregard anyone that may be hearing impaired.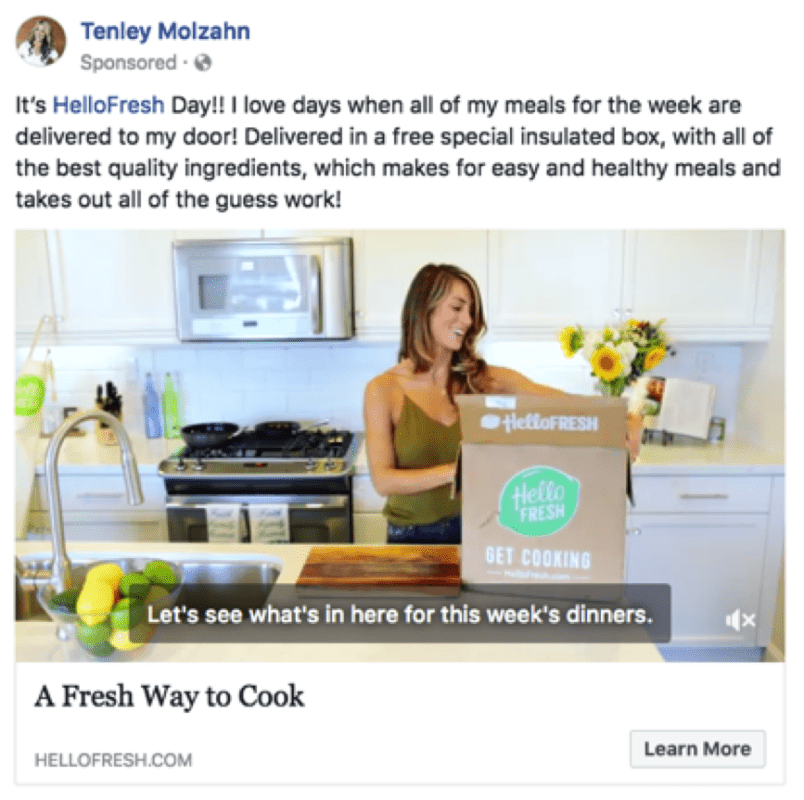 If you have not done so yet, adding captions is quick and simple. In Facebook Ads Manager at the ad level where you select your image or in this case, video, you can select an option to add captions. You can either upload your own SRT, or sub-rip text file or have Facebook automatically scan your video and generate captions, which you can then revise as needed. To save you time, give the latter option a try. If you have an unusual brand name or someone speaking with an accent, Facebook may miscaption so be sure to review and save before publishing.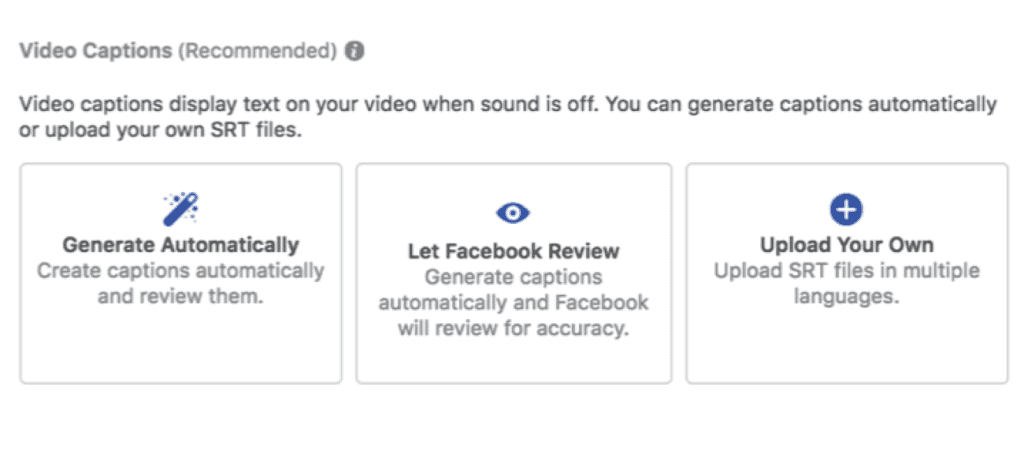 Captions Case Study

What if your video depends on sound? Go beyond the caption. A client of ours, Indow, creates custom window inserts to improve home energy efficiency and decrease outside noise in your home by up to 70%.

We received an excellent video testimonial for their acoustic grade inserts and the before and after of using the Indow window inserts inside a home on a busy street literally speaks volumes. To overcome the challenge of muted autoplay, I recommended we take the sound wave file since most people are aware of what that is, add it to the video, not embellish it in any way, and make it the client's brand colors.

With that, we were able to showcase sound, visually. The ad performed incredibly well for our client in comparison to other ad variations where we didn't use the sound wave imagery. If you find yourself in a similar situation where you need to showcase sound, test this tactic out.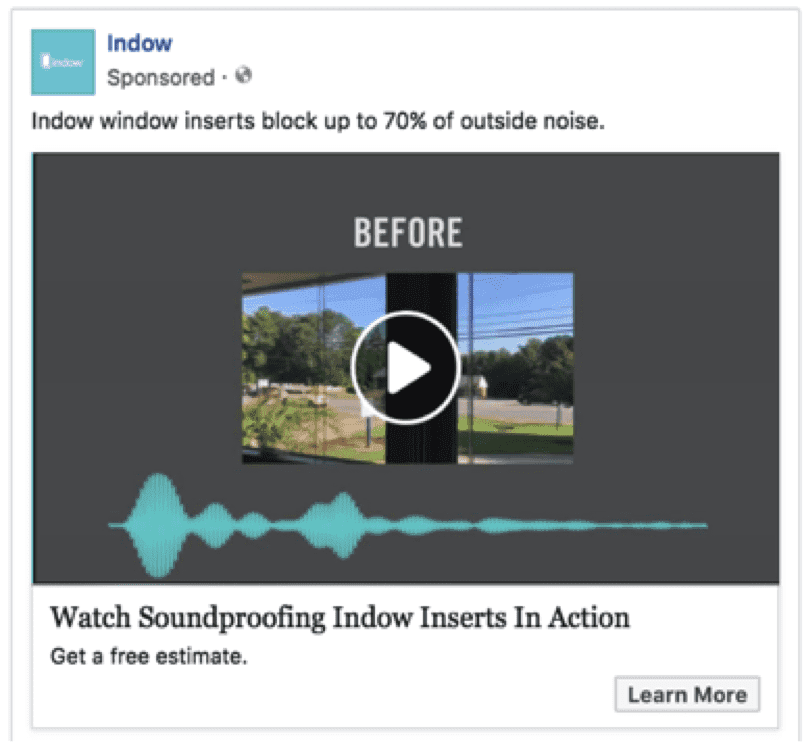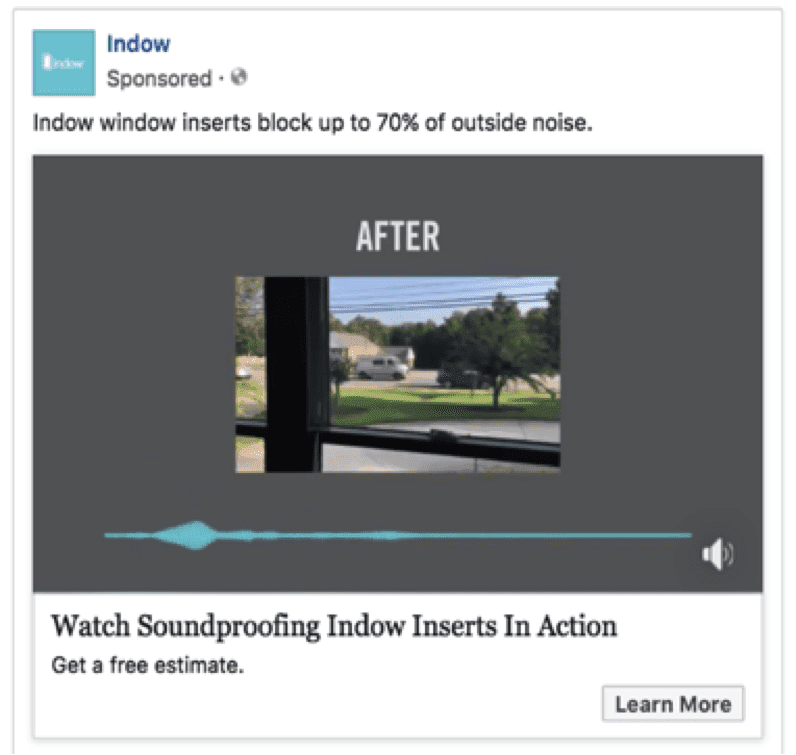 Design

When it comes to design, you can create highly-produced in appearance, low-cost and low-effort in execution videos that can prove to be successful in your Facebook video ad campaigns. Test out simple effects such as overlay text, slow motion, filters, time-lapse, stop motion, or cinemagraphs. Stop motion videos are a series of still shots that once compiled, they create subtle motion in the form of a video file. Cinemagraphs are a beautiful combination of still photography and video, where only a small portion of the video is in motion.

TOOLS

To get started with video, at bare minimum, all you need is your phone. If you are looking for a separate but affordable device, a Go-Pro or DSLR are excellent options. There are also some terrific USB microphones and LED ring lights that can improve your sound and lighting if your space could use improvement in those areas.
When it comes to video editing apps, there are some great free, freemium, and low cost apps in the App Store and in Google Play. Some that I often use and recommend are Stop Motion Studio, FilmoraGO, Quik, Flixel for cinemagraphs, Legend, VidLab, and InShot. If you're an a Mac, play around with iMovie as well.
Take your static image ads and bring them to life. Get together with your team or your clients and begin storyboarding. Create some video content, launch campaigns, and have fun with them as you test, optimize, and create new variations over time. There are endless creative opportunities with video and more often than not, you can improve your campaign success with them. Good luck and have fun.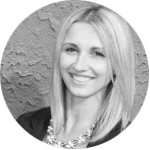 Bio:
As someone who lives for connecting people, making the connection between consumers and brands is what Akvile DeFazio, President and Digital Advertising Specialist at AKvertise, Inc., a social media advertising agency, does best. Her areas of expertise are ecommerce, event marketing, mobile apps, and lead generation, by way of Facebook, Instagram, Twitter, Pinterest, and LinkedIn Ads. Connect with her on Twitter at @AkvileDeFazio and @AKvertise or on LinkedIn.