If your brand is not on TikTok yet, it may be time to rethink. In this brightonSEO spotlight, Rachel Fellows, Studio Manager at Red Bullet tells us how TikTok Advertising can make your brand stand out in front of a content-hungry audience. Here's her TikTok slide deck!
Tell us more about your presentation on TikTok Ads and what you are going to unravel.
I'm going to delve into some insights on the boom of TikTok over the past few years and how companies can leverage this great engaging channel for their businesses. Ever wondered what it's all about and how you can use it? I'll be going into detail on that and some tips on how to start.
What has been your experience with TikTok Ads and what trends have you noticed?
From the B2C campaigns I've run on Tiktok so far, it's been an interesting trend of high engagement and high impressions. These campaigns have been mostly upper funnel awareness but we did see some decent conversion as well. You can build up audiences fairly quickly but you have to make sure that your creative is engaging as audiences get bored easily. It's also interesting to see some companies you wouldn't necessarily associate with a more relaxed tone of voice really getting into the vibe of the platform. Trend wise make sure you're creating for sound ON, music is a massive part of the platform!
What are your go-to resources if one wants to learn more about TikTok Ads advertising strategy and optimization?
I would recommend using Tiktok business learning as a starting point on how to start optimizing your ads. I'd also recommend Buffer's excellent marketing guide to Tiktok; it gives some great practical advice and some background learning as well! I'd also encourage you to use Tiktok as a resource too there are loads of videos on advertising there as well.
Do you use TikTok in your personal life too? What are your fav trends?
I use Tiktok in my personal life ( I have a whole 20 followers!), one of my favorite bonkers trends at the moment is people running with an 'item' to Johnny Cash's song 'Ring of Fire'. It's silly but very funny and just goes to show how something simple can go viral.
What tips do you have for attendees to maximize their time on-site at brightonSEO?
Plan ahead, don't worry about watching everything just go to the talks you'll get the most out of you can always watch the recordings/look at the slides for the others at another time. Make sure you check out the exhibition stalls as well.
What presentations are you most interested in attending/speakers you are most interested to hear and why?
I'm looking forward to Diana Andreea Mereoiu's talk on 'B2B strategy for Paid Social' at the Fringe Event on Oct 5, 2022. More often than not the focus is on B2C so it will be great to hear strategy ideas for the B2B nuances.
What are the biggest challenges you face in PPC campaign management?
The biggest challenges at the moment are the uncertainty over CPC cost, budgets keep having to go up and the market is getting more and more crowded. I am also interested in the direction of automation and AI; in a few years' time what will our role be as marketers?
What are some exciting trends in Paid Digital Marketing?
My favorite thing about Paid Digital marketing is that there are always new channels/things to try out! Metaverse is going to be massive, I know that people are skeptical but I'm fairly confident it will become the new normal if given time. I also think users are becoming more and more aware of their privacy rights and how their data is used.
What are the top 5 tools or apps you use almost every day and why?
What was your worst job and what did you learn from it?
Without going into too much detail, in my worst job, I was really struggling with my mental health and found it very stressful. I was being gaslit by a manager and the work just kept piling on, when I left there I felt the most sense of relief! I learned that no matter what you have to put your health first, no job is worth staying awake at night worrying about it. If you feel like you're not being listened to, it's too overwhelming or you're starting to feel the effects physically then it's time to move on to something better!
What advice would you give yourself when you first got started in marketing?
Offline marketing is not for you bestie! Try everything you can, learn from the best, and keep pushing yourself.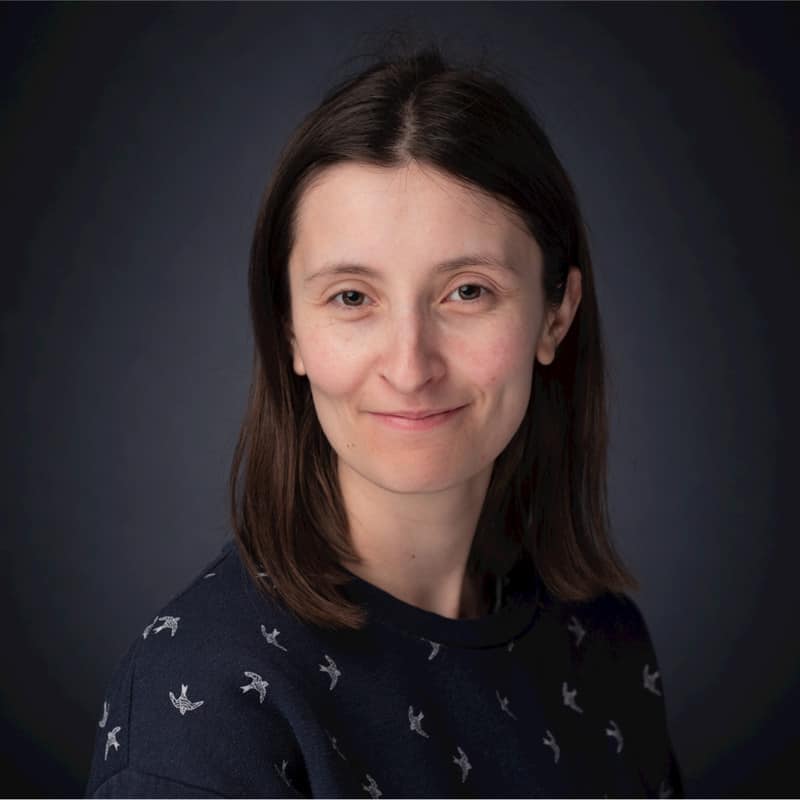 Rachel is head of client and account services at Red Bullet Web Design and has over 8 years of experience in Paid Digital marketing. Rachel has worked with a range of different sectors and companies enhancing their digital offerings.
In a very short span of time, TikTok now sits on the high table with biggies like Facebook and Instagram turning out to be one of the most valuable platforms for brands across the board. Analyzing, optimizing, and tracking your TikTok Ad campaigns is now easier than ever with Swydo's TikTok Ads integration. Go on, give it a try, and have your own TikTok Boom!