As part of our brightonSEO speaker spotlight series, we had the pleasure to interview digital marketing ace Amy Bishop of Cultivative Marketing. An expert in e-commerce, lead gen and localized site-to-store strategies, She has had the opportunity to work with companies around the globe, from start-ups to Fortune 500 companies. Amy is a frequent contributor to leading industry publications and conferences.
Update: Here's the link to Amy's presentation at brightonSEO.
Can you give us a preview of what attendees will learn in your session "Data-Driven Remarketing Strategies & Tactics for Every Business"?
Sure thing! First, we'll talk about understanding the customer, their journey and their needs. Then, we'll talk about how to identify and customize high-intent audiences specific to each business. We'll discuss how to identify which audiences have the highest propensity to generate leads or sales if promoted further, which can also tell us a lot about the funnel and the value of various on-site actions. My personal favorite part of the conversation, though, is talking about how to improve the performance of any given audience with specific, actionable steps.
Have you participated in a brightonSEO event before?
I haven't but I'm so excited for the opportunity to speak at brightonSEO because its reputation precedes it. I've heard great things about the conference; I've seen firsthand how organized the conference team is; and how focused they are on bringing quality content to their audience.
What tips do you have for attendees to maximize their time on-site at brightonSEO?
With any show, I would typically give the same tips:
Look at the agenda in advance and try to map out your time. This makes it easier to find a good balance of content around whatever topics you're hoping to learn more about.
Jot down names of sessions and speakers that you won't be able to make. Circle back later or reach out to them directly to try to find a summary of their presentation or a copy of the slides.
Network during breaks and at lunch. The connections you make at conferences can be some of the most valuable reasons to attend a conference. I read stories all the time about folks being uncomfortable approaching other people including accounts from speakers that have been around forever, newbies, and everyone in between (myself included). It might help to know that almost everyone else in the room seems to feel awkward at networking, too, so don't let that hold you back from saying hello. And anyway, who doesn't like to talk shop? If you're uncomfortable, set a goal to meet X number of new people while you're at brightonSEO, then you can focus more on that goal than the discomfort of starting a new conversation.
Other than your own session, what presentations are you most interested in attending and why?
There are so many good sessions and speakers, it's hard to choose! I'm always a big fan of Kirk Wiliams' presentations, so I'm sure that will be a good session. I also saw topics for "Progressive profiling and engagement triggers" which sounds interesting. I'm always looking for ways to marry marketing automation and digital media, as there are several ways that one can learn from the other.
The session from Björn Beth "From Market To Insights to Strategy – How SEO & Content Really Impact Business" piqued my interest.
Marie Page's session, "How To Get Facebook Groups Working For Your Business" is something that I'm really interested in and I'm always looking for ways to better automate reporting so Dana DiTomaso's session sounds like a good fit, as well.
There will also be several good ecomm advertising sessions, which is right up my alley.
What do you think is the most interesting trend in digital advertising now?
Well, this isn't really new but there's a pretty obvious trend toward audience-based advertising over keyword targeting. There are a lot of implications (and will continue to be), so staying on top of all the various methods for getting in front of the right target will be paramount. With this, I think (or hope) silos will start to come down between different areas of marketing as sharing data across teams is more important than ever.
What are the top tools or apps you use almost every day?
The search and social advertising platforms (including editors) are the tools that I use most frequently, no surprise. I also use Google Analytics a lot. After the UIs and Google Analytics, I use Excel probably more than any other tool. Beyond those, Swydo is one of my very favorite tools. I love how easy it makes reporting.
What was the worst job you ever had and what did you learn from it?
Good question. I don't think I've ever had a 'bad' job. I've enjoyed some more than others but each time I took an opportunity, I took it because it was an opportunity. It was an opportunity to learn another skill set, to further my leadership skills, to get deeper experience in certain areas, or even to just improve my work-life balance.
I've learned a lot over the years from the different roles that I have held. I've learned a lot about the kind of work that I really enjoy and I've learned loads of great technical and business management tips from really smart people in our industry. I've learned a lot about what type of leadership I respond well to and what kind of a leader that I want to be. But more than anything, I've learned to empower myself to take control of my circumstances and my success.
What people have influenced your thinking (and why) and might be of interest to others?
Oh gosh, there are too many to name. I've been fortunate to learn from so many experts in our industry, including some of the fine folks that are speaking at brightonSEO! Instead of naming names – which would be way too many to list – I'd suggest folks join in industry discussions and groups that occur across several social media sites; make use of networking time at conferences; and read industry blogs. Those are all ways to have your own views challenged and build a network in the process!
What is your favorite quote?
This would probably be a great place to share a motivational message or a message about success or hard work but, to be honest, the words I try to live by are simply these three: Life is short.
What advice would you give yourself when you first got started in digital advertising?
If I could go back in time to give myself advice – I would tell myself to take every opportunity to learn and to never stop learning. I would tell myself to speak confidently but to also to get comfortable being vulnerable and asking questions. Last but certainly not least, I would tell myself to network as often as possible and to meet as many people as possible.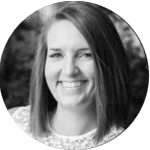 BIO:
Amy has built and implemented multichannel digital strategies for a variety of companies of all sizes from start-ups and small businesses to Fortune 500 and global organizations spanning several industry verticals. Her expertise includes e-commerce, lead generation, and localized site-to-store strategies. Amy recently launched PPC agency Cultivative Marketing. When not working, you can find her speaking at industry events across the US and Europe; writing for Search Engine Land and Search Engine Journal; and talking shop on Twitter.