As a digital marketer, you know the importance of generating comprehensive and visually captivating reports to present your data effectively. But with multiple marketing platforms and numerous metrics to consider, the process can quickly become overwhelming. Manually compiling data, struggling with visualization, and trying to fit it all into one cohesive report can feel like an uphill battle.
Swydo and DashThis are two reporting tools that can help you simplify your reporting process. The primary difference between Swydo and DashThis lies in their pricing and reporting limitations.
Swydo offers the convenience of unlimited reports and widgets at a monthly subscription rate, whereas DashThis requires users to subscribe yearly and imposes limitations on white-label reporting. Swydo also stands out for its flexibility in customization and the ability to select custom date ranges for reports, providing marketers with more control over their data analysis and presentation.
In this comparison guide, we'll dive deep into analyzing two automated reporting platforms.
Overview of Swydo
Swydo
Swydo is your marketing ally. With Swydo, you can seamlessly integrate more than 30 marketing platforms, easily connecting and sharing all your marketing data in one place. No need for manual data collection and analysis, as Swydo simplifies the entire process for you.
Integrates with top PPC, SEO, Social Media, and Analytics tools
One of Swydo's standout features is its in-depth integrations with Google Analytics 4, Google Ads, Facebook Ads, LinkedIn Ads, SemRush, and over 30+ marketing platforms. Making it a versatile marketing reporting platform.
Features and Functionality
Swydo has an affordable set of easy-to-use features that simplify reporting and monitoring processes for marketers.
With automated reporting features like templates, preset widgets, and data visualization, it is designed to make your daily reporting experience seamless. You can manage multiple clients, replicate reports, and share them as PDFs or online dashboards with ease. Plus, Swydo's reporting specialists are available to assist you 24/5. Swydo's all-inclusive features are available at a very reasonable price of $49 per month.
Overview of DashThis
DashThis is a digital marketing dashboard reporting software that caters to various aspects of marketing, including PPC, social media, analytics, SEM, and SEO reporting.
Focus on Social Media, Analytics, SEM, and SEO Reporting
DashThis offers a comprehensive range of dashboarding options. Whether it's Pay-Per-Click (PPC) campaigns, social media performance, website analytics, Search Engine Marketing (SEM), or Search Engine Optimization (SEO) data, DashThis consolidates it all into visually appealing dashboards.
Key Features
The software is equipped with essential features that enhance data visualization and reporting efficiency. DashThis enables users to create custom dashboards tailored to their specific marketing needs, making it easy to monitor and share relevant data with stakeholders.
Swydo vs. DashThis: Head-to-Head Comparison
Now that we've explored the key features of both Swydo and DashThis, let's put them head-to-head to see how they stack up against each other.
Ease of Use
Swydo's plug-and-play model is a breeze to navigate. It has easy access to all client reports through a quick search, and there's a range of pre-built templates and default KPI widgets for clever report creation in minutes. It is suitable for beginner marketers as well as experienced analysts who love slicing and dicing their data. DashThis, on the other hand, can have a steep learning curve for newbie marketers who don't want to jump through several hoops and want a simple and intuitive reporting experience.
Save and Reuse Anything
One of Swydo's standout features is its dynamic reporting templates, allowing you to make changes in one client report and automatically update hundreds of connected reports, saving busy marketers significant time. You can also make your own custom metrics and widgets and save them for later use. On the other hand, DashThis allows the cloning of reports and widgets but doesn't over the possibility of editing multiple reports in one go.
Fully Customize Your Date Range
As an agency, you often need to create custom reports and live dashboards with flexible time frames and various comparisons for metrics. Swydo offers a wide variety of metric comparisons and flexible time frames that can be tailored to your specific needs. With DashThis, you must clone your reports to specific date ranges and create new dashboards for custom date ranges. Whereas, Swydo gives you the freedom to select any time frame and establish personalized comparison ranges within your report. This enables you to pick a date that suits your reporting requirements without added hassle.
Price and Value for Money
Swydo offers a friendly price of just $49 per month, providing you with 10 data sources, unlimited reports, dashboards, and users, and an array of features to maximize your marketing efforts. It's the perfect blend of affordability and reliability, while allowing you to white label and brand your reports, save you time on manual reporting, and deliver invaluable insights to drive your business forward. Offering the ability to scale as you want with no subscription plans or tie-ins.
DashThis comes at a slightly higher price of $269 per month, which is paid per year to match Swydo's offerings completely. For $45 per month, you can still get 3 dashboards, and while it may not include white-label and branding options, you can add logos and use their preset color themes.
Cross-channel Monitoring
Swydo's Monitoring tool supports agencies to keep an eye on their client's key performance indicators (KPIs) all in one place. Digital marketing agencies can effortlessly gather metrics from various channels and see them all in a single tab. This means they have complete visibility of their client's performance and can quickly spot any issues and take immediate action to ensure their campaigns are performing optimally.
DashThis doesn't have this feature.
Customer Support
Reliable customer support is crucial when facing issues or requiring assistance with an analytics platform. While DashThis provides priority support and assistance exclusively to high subscription plans, Swydo offers personalized 24/5 support to all users, regardless of their payment plan. Furthermore, Swydo provides tailored onboarding sessions to ensure a smooth start. Customers who require additional assistance can benefit from Swydo's Free Reporting Service and schedule a call with our reporting experts for template setup and technical support, demonstrating reliability at every stage.
Conclusion
Swydo is a robust marketing reporting tool that provides comprehensive data connectivity, advanced filtering, and customization options, great value for money, efficiency, collaboration, and cross-channel monitoring. With its focus on user satisfaction and excellent customer support, Swydo is the perfect choice for agencies and marketers who want to create impressive reports that deliver results. On the other hand, DashThis is a suitable option for large marketing teams in need of specialized dashboarding tools to showcase their data.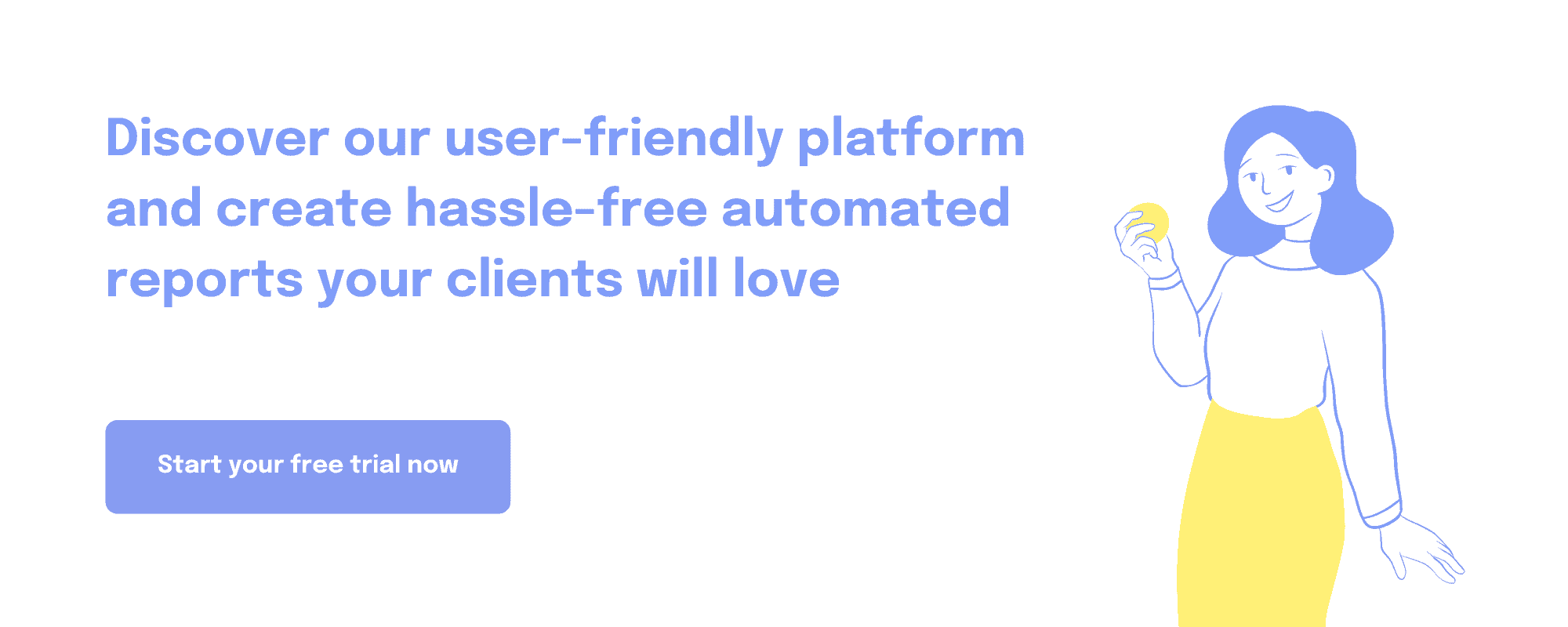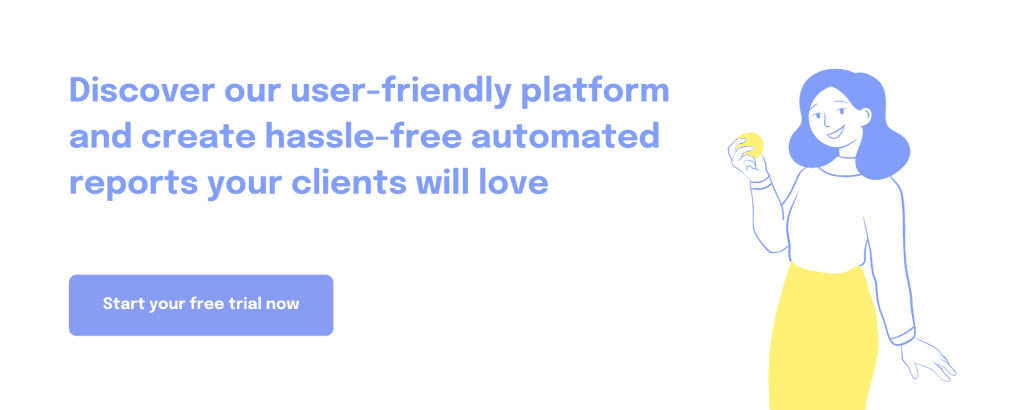 Hear from our
customers
and achieve their level of success today!