Google's 2016 introduction of Expanded Text Ads (ETAs) was the most significant change in recent years to the product, and rewarded/challenged advertisers with double the copy space and two headlines.
Swydo is always looking for data and insights that is helpful to our customers. We saw
a number of industry articles reporting on early results, but data was typically gathered from big agencies for Fortune 500 brands. We decided to conduct our own phone and online survey of small to mid-size agencies, representing both B2B and B2C clients across a number of industries.
Over 100 agencies shared their early experiences with ETAs, strategies and results concerning device specific bid adjustments, as well as insights into lead/sales attribution for SMB clients.
See if your experiences match those in our summary below. Have a different experience? Please share with us in the comments section!
Expanded Text Ads
CTR in most cases is up but quality is not always as high (using engagement metrics and conversion data)
– 87% of agencies have been actively testing (August thru early December) AdWords expanded text ads (ETAs) in preparation for Google's plan to discontinue new or edited standard ads as of January 31st.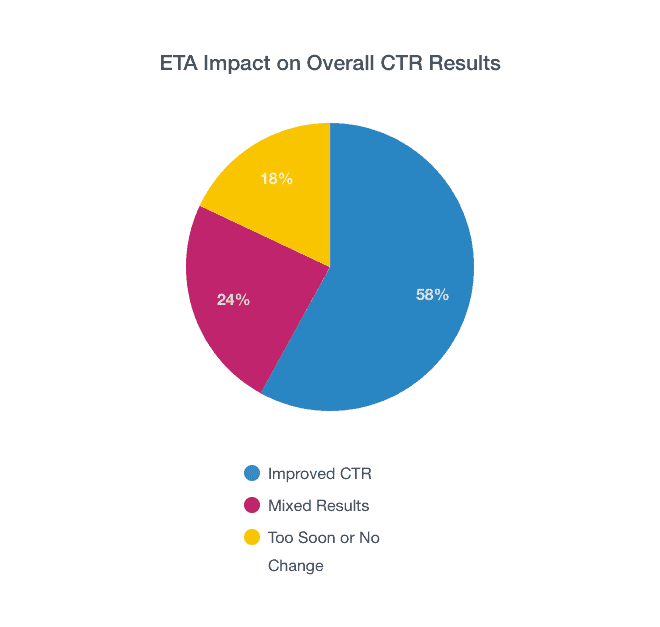 – 58% have generally seen improved click-through rates (CTR) across most accounts, with some reporting increases as much as 100%, though there are significant differences depending upon client's industry.
– One in ten expressed disappointing results from ETAs for some of their clients, noting a drop in quality and conversions.
Takeaway: ETAs don't automatically boost your campaign results. Just like standard text ads, you need to keep testing and tweaking your copy. The clock is ticking!
Bid Adjustments by Device
Mobile traffic has increased dramatically with mobile click-to-call ads; the bid adjustments have been successful in gaining a higher position.
– Over two thirds of agencies surveyed take advantage of adjusting bids on a device by device basis for their clients' accounts.
– 77% of respondents reported that greater control over spending and reallocating dollars lead to improved ROI.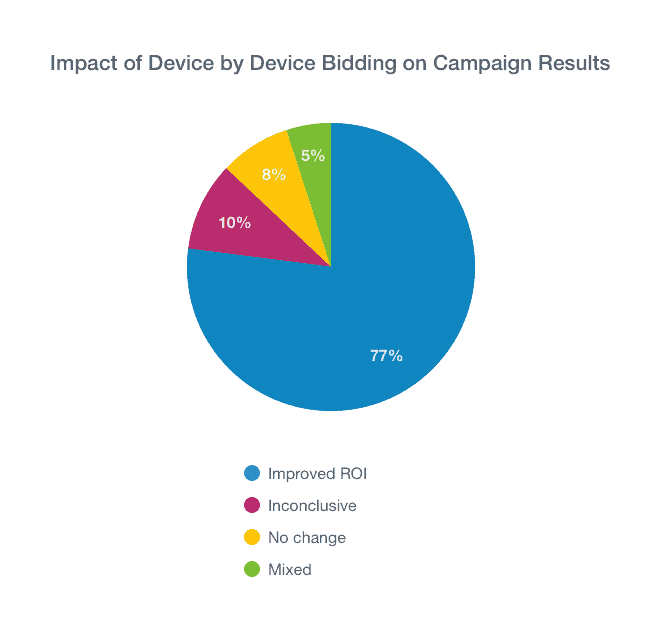 Takeaway: Participants reported some significant conversion differences between mobile, desktop and tablet based upon client industry. Bidding by device can boost campaign performance, making for happier clients.
Lead Attribution
Data integrity. Often we are working on low volume, high value conversions, so every single sale needs to be recorded accurately, just a few missing entries can skew our data and interpretation
While they face significant hurdles, 70% of agencies reported they try and work with clients on lead attribution. Challenges most frequently mentioned were:
– Tracking sales/conversions from in-person store visits;
– Data integrity;
– Determining the best attribution model;
– Making the data actionable on small accounts;
– Client understanding and maturity.
Top five data sources cited for closing the loop on campaigns and conversions were:
Google Analytics;
AdWords;
Client CRM;
Facebook Insights;
Call tracking.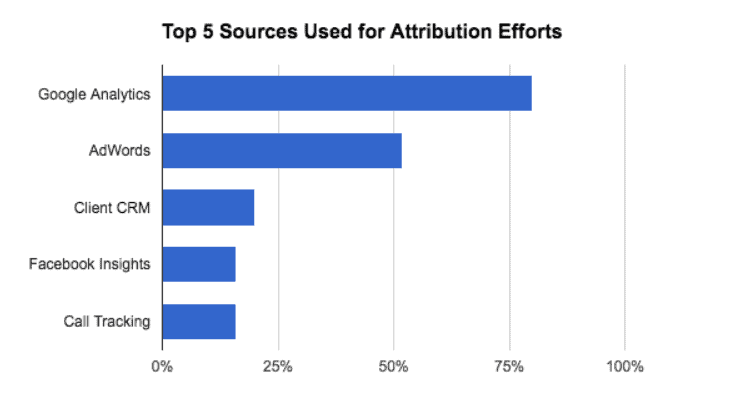 Takeaway: Attribution can be tricky for even the largest, most sophisticated clients, but is the best way to show your worth to your customers.
Thank you to all of you who participated in the survey! We'll have some new questions ready for you in 2017, so keep an eye on your inbox! In the meantime, please feel free to share your own insights below in the comments!