Looking for a different format than PDFs to present your reports? Well, we at Swydo are excited to introduce Online Reports. Our newest publication format creates reports as Online Pages with a number of interactive elements that can deepen engagement and impact.
The Online Reports are interactive; meaning the chart widgets in the reports will show values and relevant information when hovering over them, just as the actual draft report on the platform.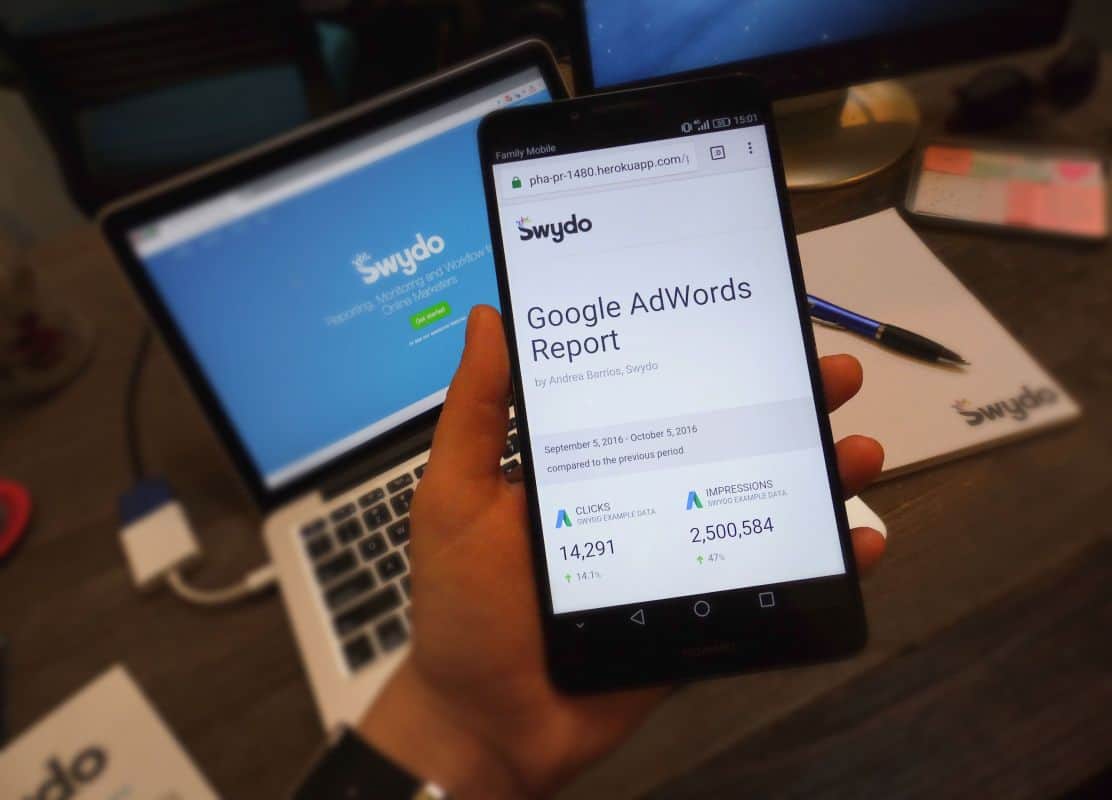 Furthermore, one of the benefits of online reports is that they are responsive.
The report will show up in a responsive design that scales to fit your screen perfectly. This is great for tablets or smartphones and even for presentations on a big screen.
Preview
The online reports can be created easily, just like you would create a normal draft on Swydo.
Switch from an Online Report draft to a PDF draft whenever you want.
Branding

The Online Reports are still customizable via our Brand Templates. Select the color you prefer for your text and header background depending on your personal preferences and your agency's needs.
We recommend creating one Brand Template for your Online Reports and another one for the PDFs, since the format changes.
How do you share your Online Reports?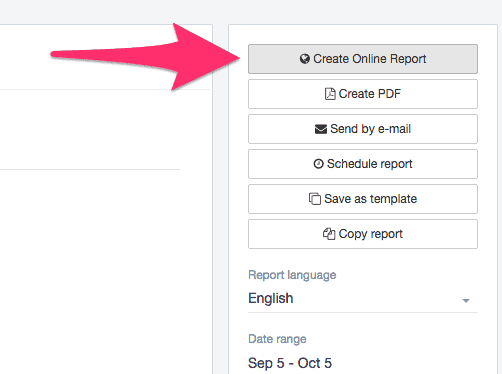 After your draft report is finished, click on the "Create an Online Report" button to generate it.

You'll have the option to open the report right away or you can simply email it.
Ready to see how amazing our Online Reports look? Check out our Online Report example.