The best AdWords and Analytics reporting widgets so far
Swydo already had a bunch of widgets and KPI visualisations to make great online marketing reports. And now we introduce two new widgets!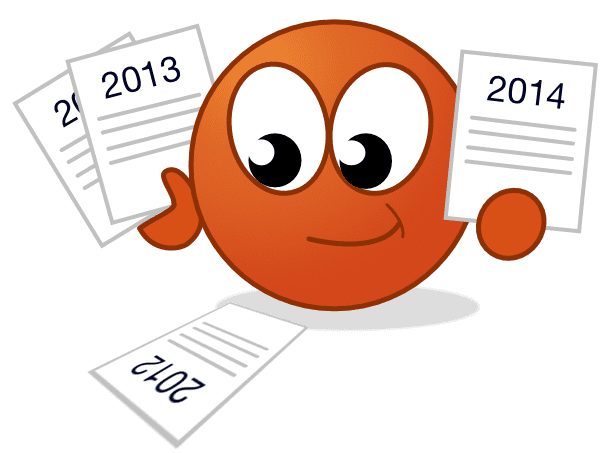 The Year-to-date widget.
The Year-to-date widget shows metrics for all the weeks or months from the beginning of this year. Select your AdWords or Analytics metrics (Bing Ads coming soon!) and show your customers the progress during the year. Schedule the reports and the new months get automatically added in the report, no manual editing needed.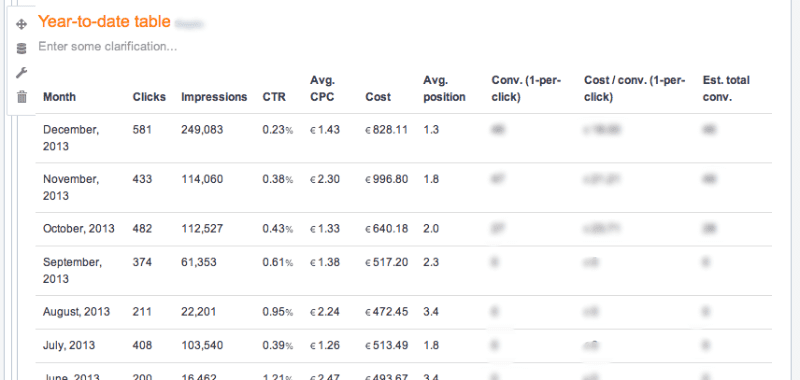 The Historical Table widget.
Yeah, Year-to-date! But what if you just want to show 12 months back starting from 'now'. Or 20 weeks back. Then you use the Historical Table widget. Same options here: Select your AdWords or Analytics metrics, tell the widget to show totals and let the widget run in your report-schedules. Again, no periodic manual editing needed.
And a bonus.
Estimated Conversions (AdWords) and Assisted Conversions (Analytics) are also added.
Check our these new widgets in your Swydo.
These widgets are another step in staying the best workflow and reporting tool for online marketers worldwide. Our reports are considered first class and we are proud we help your agency or department stand out.
Big other update coming soon.
We will have a major update soon, but we keep it a surprise for the moment.
Stay tuned! Check out your cool new features.