When making the case to invest in video marketing – content creation or ads – YouTube stats paint a picture full of opportunity:
If you are already creating and managing video content and/or YouTube channel monetization for your clients, you can now provide comprehensive reporting with our new YouTube integration. By adding this new data source option, you can now incorporate YouTube reports on content performance and advertising/subscriber revenue along with the other marketing platforms integrated into Swydo, including Google Ads, Facebook, Google Analytics, Twitter and more.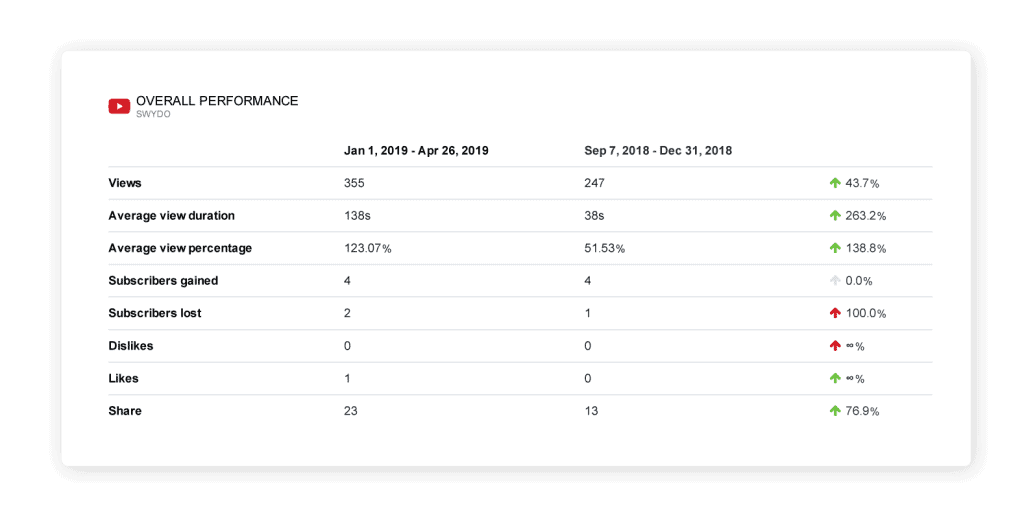 Previously, you've been able to report on YouTube display ad campaign performance through Swydo's Google Ads integration. With this new dedicated YouTube reporting integration, you are now easily able to provide your clients with YouTube channel and video analytics reporting. You can monitor metrics including channel views, subscribers, view duration, likes, dislikes, shares, comments, annotation details and more, and are able to select metrics for a specific video or multiple by using our filter options.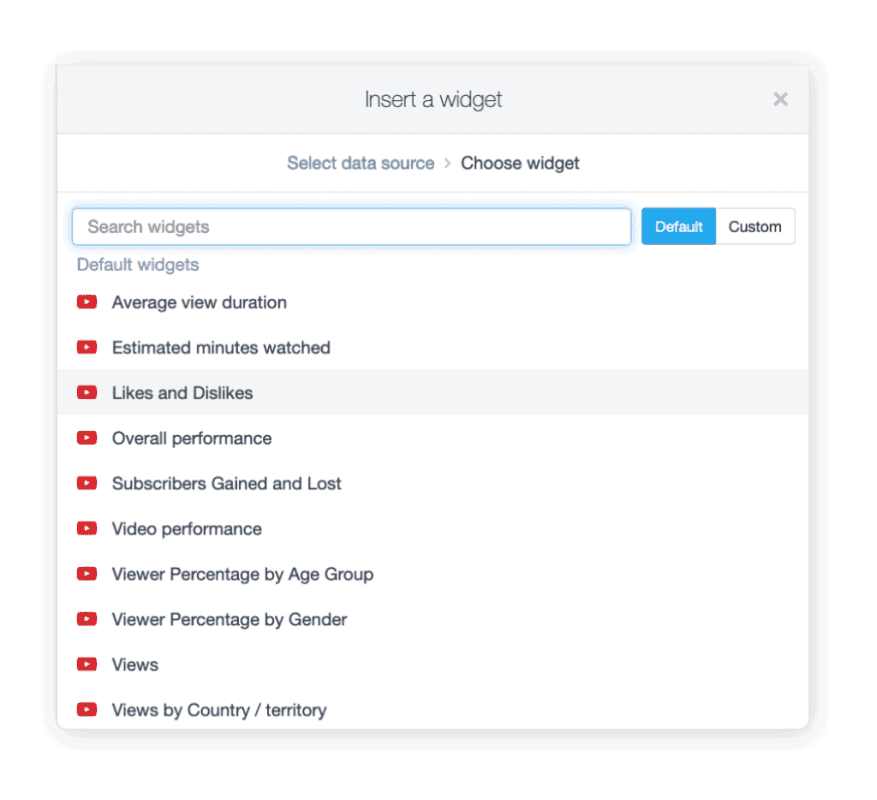 What makes Swydo's YouTube reporting integration unique is the metrics you can access that go beyond channel growth and video performance. If you or your clients are earning ad revenue from YouTube via monetized videos, you'll also be able to report on those metrics as well, including:
Ad impressions
CPM
Estimated ad revenue
Estimated revenue from YouTube Red subscriptions
Monetized playbacks
No matter how you are leveraging YouTube's vast audience, Swydo's comprehensive integration allows you to track and monitor numerous metrics for:
Channel growth
Video performance
Ad and subscriber revenue from monetized videos
Make the most out of YouTube for your clients and show your impact. Give our new YouTube reporting integration a try, and let us know if you have any feedback or questions! Not a Swydo customer yet? Take advantage of our free trial.