Swydo now has rankings for keywords and pages derived from Google itself via webmaster tools! Get comprehensive data on where websites rank and use this data in your widgets and reports.
There's lots of debate recently in the online marketing Industry on the value of ranking overviews. Multiple tools provide ranking overviews that are compiled out of scraped data. These overviews are derived from a computer that simulates a user query in a search engine. In such a query it is ignored that users:
query from a certain location
from a certain computer
have a search history
have maybe +1 former queries
have maybe blocked other results
search differently at certain hours of the day
have social actions, like sharing on Facebook/Twitter and Google plus
So an anonymous query from a computer does not mean that much. Google provides alternative, real data via the Webmaster Tools and we have that data now in Swydo. Note that you need some simple additional configuration to be able to pull this data out of WMT, that is explained in detail here.
From now on you can report from within Swydo the top queries/keywords sorted by impressions, clicks, CTR or the average position.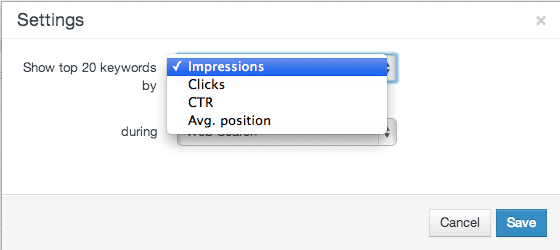 You can choose if you want to include all searches in Google or only image search, mobile, video or web search.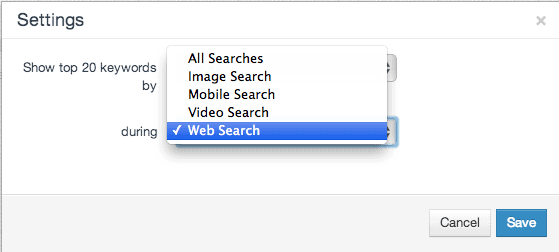 The result is a nice overview of your or your clients sites in the organic results of Google.

Next to the keywords you can create a same widget that displays the pages of the site that generated the impression/clicks.

Note that we already had Crawl issues and Site details from WMT in Swydo, so with these 2 additions we have 4 super widgets that can complete your SEO reporting to clients/management. These average SEO rankings are the most accurate rankings you can report.