'Spinning the plates' series is about Online marketing agencies and departments that have their reporting and workflow well organized with Swydo. They 'spin their plates' and make sure their clients are happy, they report frequently and thoroughly and have a well organized workflow.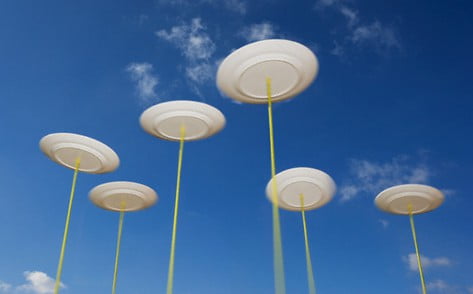 This first episode is about an Agency with its headquarter in Stuttgart, Germany. We speak with Mark Reiser, Online-Marketing Manager of Seonative. . .
Seonative in 50 words?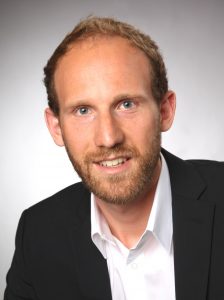 Seonative is an international SEO & SEM agency located in Germany. It all started with link building in 2005, over the years we have grown into an international agency consisting of 25 employees. Seonative has increased and improved its service scope over the years and now offers all types of digital consulting services.
What services do you deliver?
Our services focus on various solutions within the digital marketing spectrum; these can be broken down into 5 categories:
Onpage SEO service – includes keyword analysis & research, content creation & optimization, technical website optimization and improving the crawlability, data structuring and more.
Offpage SEO service – offers link building, content marketing and social media marketing.
Performance Marketing Service – focuses on improving and optimizing advertising campaigns for small, medium and fortune 500 companies. This includes a one-time analysis & optimization, consulting and continuous long-term support.
SEA – We are a qualified Google Adwords-Partner and currently have campaigns that have a volume larger than 100.000 € per month. The primary channels for our customers are Google Adwords, Microsoft AdCenter, Facebook, LinkedIn, Xing and Yandex.
SEO & SEA trainings – We share our SEO & SEA knowledge through trainings, seminars, workshops and exhibitions.
Seonative is an international agency. We are available in 5 languages and have various native speakers for the following languages: German, English, Spanish, French and Italian
What challenges are you facing in day to day operations?
The daily challenges we face in SEA are very unique. Each campaign requires different solutions. As an agency we are always up to date when it comes to important changes, e.g. Google Adwords enhanced campaigns and Google remarketing. However, as an agency, it isn't always easy to receive the needed support and input from the larger players in the digital world. Google often can't give the necessary support and Facebook only offers mediocre help when it comes to creating campaigns. We are currently noticing that performance oriented advertising campaigns are increasing in popularity and gaining traction within every company's marketing mix.
What tools did you use for reporting and workflow before you discovered Swydo? Did you make inhouse tools or did you use other tools?
We primarily used internal tools as well as Excel & Powerpoint templates after we manually downloaded reports in Adwords.
"The Swydo reports have all the information that the clients need. The visualization also creates appealing reports for the clients, which makes it easier to understand than getting the data directly out of Adwords or Bing."
What are the best features Swydo has to your opinion?
The main feature that we consistently use here at Seonative is the possibility to connect not only the SEA data sources from Google & Bing but also the integration of data from Analytics and Webmaster Tools. Especially the widgets play a large role in communicating and visualizing the process and progress to our clients.
How is Swydo helping you succeed? 
The reporting features in Swydo makes life incredibly easy – instead of spending hours creating reports for customers, we can now streamline this process which improves the quality of the reports that we are able to provide customers with, as well as minimising the time it takes us to complete this task.
The built-in Bing and Google widgets also makes PPC reporting much more effective and easier to manage.
We thank Mark for his story and wish Seonative lots of success!